Start of main content.
Atlanta Water Supply Program
Securing Atlanta's water supply for the next 100 years.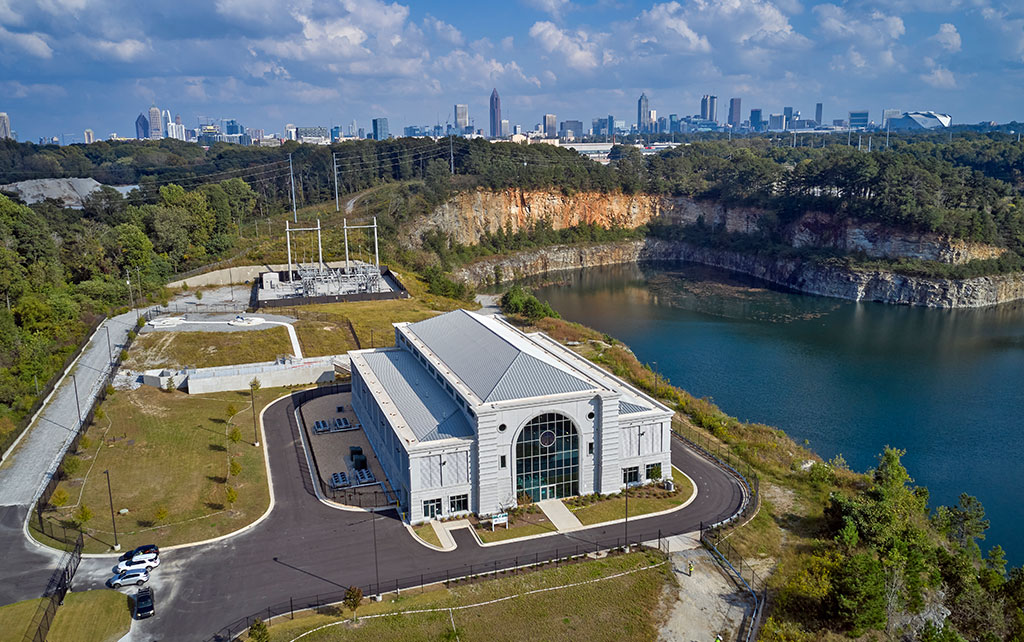 Location

Atlanta, GA

Delivery Method

CM at-Risk

Market

Client

City of Atlanta, GA

Year Complete

2019

Region
Project Overview
This extensive Water Supply Program will provide the City of Atlanta with a reliable supply of drinking water for the next 100 years and increase the emergency raw water reserve from three days to more than 30 days. Work included converting an existing 400-foot-deep rock quarry to a 2.4-billion-gallon water facility while digging, boring and installing a 5-mile, 10-foot diameter tunnel to connect the quarry facility to the Hemphill and Chattahoochee Water Treatment Plants. Two new pump stations support the system and feature eight vertical turbine pumps and three submersible turbine pumps.
The CM at-Risk delivery method and the extensive preconstruction phase resulted in a year of schedule savings and successful community outreach, public procurement, and value engineering and constructability analysis.
READ MORE ABOUT THIS PROJECT
Recognition
Construction Risk Partners Build America Award
CMAA Project Achievement Award
Global Water Intelligence Highly Commended Award
ENR Southeast Best Project
ENR Southeast Project of the Year
ENR Global Best Projects Award of Merit
ENR Best of the Best - Top Water/Wastewater Project in the Country
Underground Construction Association Project of the Year Award
LEED Gold & Silver Pump Stations
Envision Silver
2.4B
Gallon Water Storage Facility
253
MGD LEED Silver Quarry Pump Station
5
Mile Tunnel Bored Under Atlanta
Our Clients
PC has been an outstanding partner to the City in this project. Through their preconstruction services, including value engineering ideas, they were able to help us find millions in savings. Their construction team has been very professional, safety conscious and has applied the highest quality standards to ensure the project's success.