Start of main content.
Atlantic WWTP Cogeneration System
Waste heat recovery fueled by digester biogas.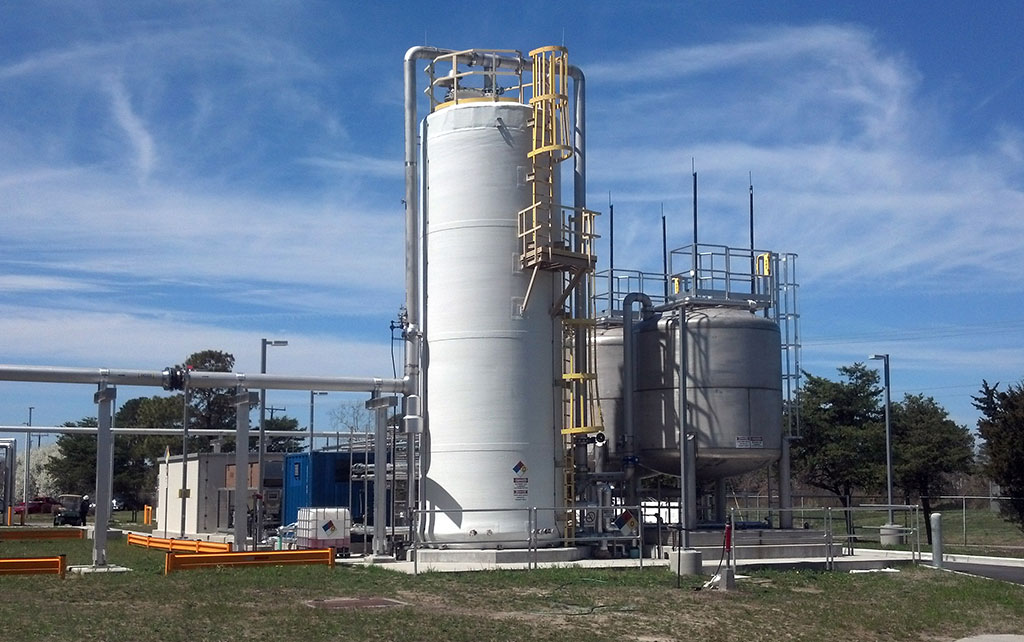 Location

Virginia Beach, VA

Delivery Method

Design-Build

Market

Client

Hampton Roads Sanitation District

Year Complete

2013

Region
Project Overview
Construction of a combined heat and power (CHP) system for waste heat recovery fueled by digester biogas. The project required the installation of several systems including: primary and secondary hydrogen sulfide removal systems capable of removing up to 50 parts per million by volume; gas conditioning system with gas compression and moisture removal; Siloxane removal system; and a 30-ton glycol chiller system.
50
Part Per Million Hydrogen Sulfide Removal
30
Ton Glycol Chiller System Equipment
2
1,100-kW Generators and Supporting Equipment