Start of main content.
Atlantic WWTP Expansion Phase 1, Contract C
Increasing plant capacity from 36 mgd to 54 mgd.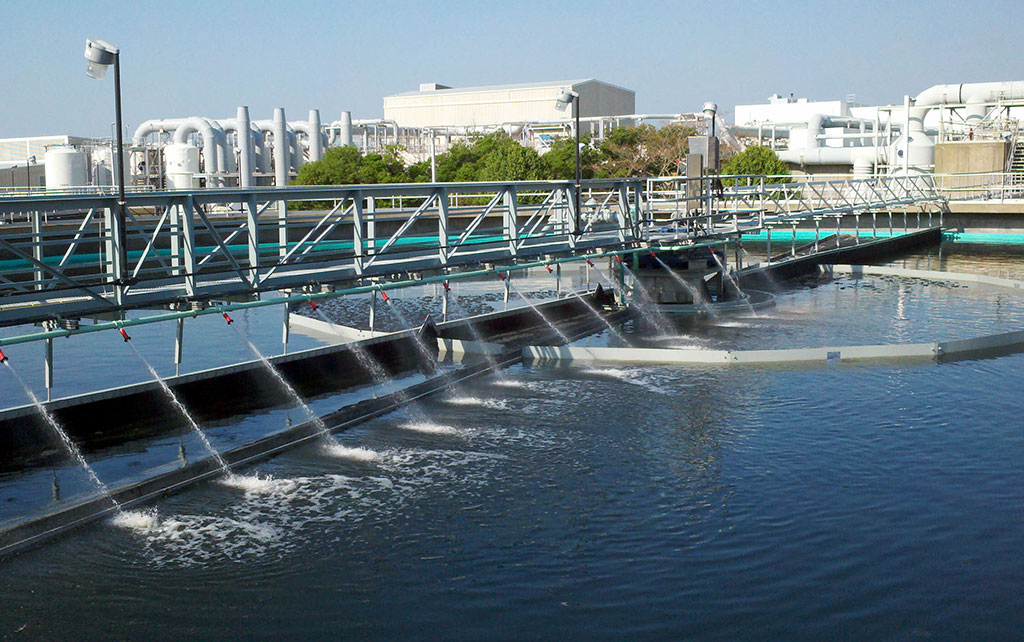 Location

Virginia Beach, VA

Delivery Method

Design-Bid-Build

Market

Client

Hampton Roads Sanitation District

Year Complete

2011

Region
Project Overview
This $163.6 million expansion and upgrade of the existing wastewater treatment plant increased capacity from 36 to 54 mgd with provisions for future upgrade to 72 mgd. Work included a blower and electrical building, dewatering building, digested solids storage tank pump station, acid phase digester, odor control station, plant drain pump station, primary treatment facility, solids handling building, cake storage pad, aeration tanks, chlorine contact tanks, and primary and secondary clarifiers.
The odor control system features over 7,600 linear feet of fiberglass reinforced plastic pipe ranging in diameter from six to 96 inches. Rehabilitation of the plant's four existing secondary clarifiers, each 160 feet in diameter, included Siemens clarifier equipment and Warmister fiberglass weirs, baffles and troughs.
$163M
Total Construction Project Value
7,600
Linear Feet of Fiberglass Reinforced Plastic Pipe
54
MGD Treatment Plant Capacity
Our Clients
PC understands the importance of communicating with the owner and engineer in a timely manner. Field issues have been resolved at the lowest possible level and there is a sense of trust among stakeholders. Your safe work practices have also been exemplary and will set the standard for how we judge other contractors in the future.