Start of main content.
BETA Technologies S40 Aircraft Assembly Facility
Supporting the manufacturing of BETA's all-electric aircraft.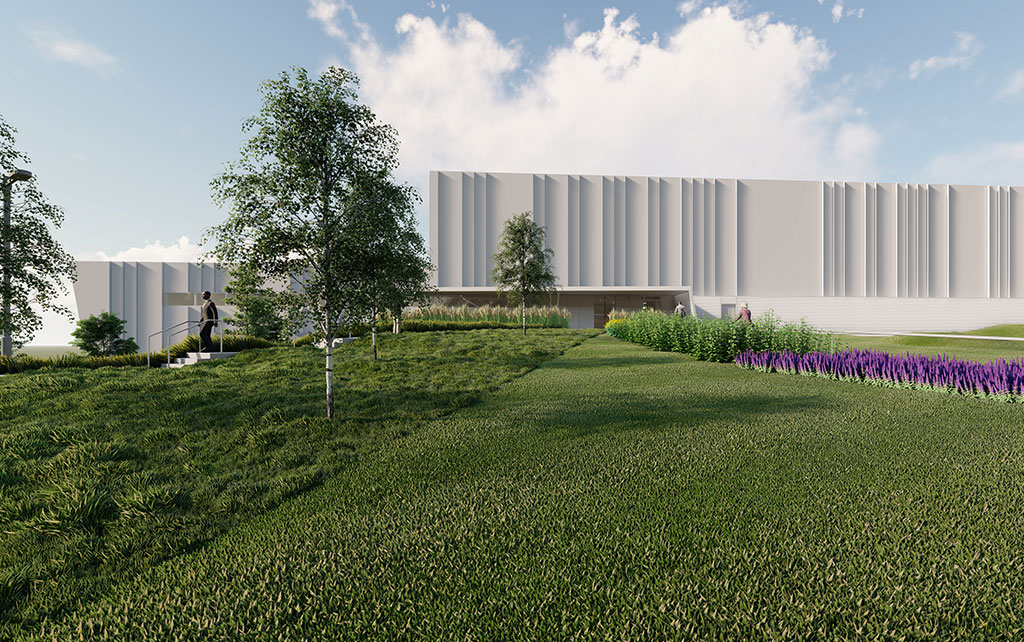 Location

South Burlington, VT

Delivery Method

CM at-Risk

Market

Client

BETA Technologies

Year Complete

2023

Region
Project Overview
This new, 188,500-square-foot high-bay facility located directly adjacent to the Burlington International Airport runways includes aircraft manufacture and assembly space, office and employee spaces and support areas. This first phase of BETA's campus expansion project will support the manufacturing and assembly of the aerospace company's first all-electric aircraft, ALIA.
In keeping with BETA's mission of sustainability, the entire facility is a nearly net-zero facility that utilizes a mix of renewable energy sources including a 2.2-acre solar array along with 260 geothermal wells to provide the primary heating and cooling for the building. No fossil fuels are used in the operation of the building. It is estimated that the building will consume half as much energy when compared to a typical building of this size that meets baseline ASHRAE standards.
Other features will include using grey water for toilets and irrigation, drawn from a 40,000-gallon rainwater tank; high efficiency lights that mimic the behavior of the sun; ultra-light weight foamed glass aggregate (99% recycled glass) in lieu of extruded polystyrene rigid foam insulation, a more sustainable and efficient insulation system with a higher R-value; as well as electric vehicle charging stations throughout the campus.
Construction is in close proximity to Burlington International Airport and located less than 250 feet from the runway, requiring compliance with FAA permit conditions and restrictions. In addition, a tight site required extensive 3D sequence planning and subcontractor coordination to ease congestion. And when PC identified early in construction that the lead time for traditional joists was way too long and that supply was nearly impossible to obtain, the team brought in experts from Lainco, Inc. and created a unique design-build contract to creatively engineer the building's structure with its proprietary truss system. The resulting system included 10-foot-tall trusses and a clear span of 170 feet at the center of the facility.
LAINCO, the LAINCO logo, HIGHRIDGE SYSTEMS, and the group of each main truss and associated secondary beams are trademarks of Lainco Inc. used under license and constitutes an architectural work protected by copyright © 2011 Lainco Inc.
188K
Square-Foot High-Bay Aerospace Assembly Facility
170
Foot Clear Span at Center of Assembly Space
24
Month Aggressive Construction Schedule