Start of main content.
Blue Plains AWWTP ENR First Contract Slurry Wall and Tankage
Expansion at the one of the country's largest treatment plants.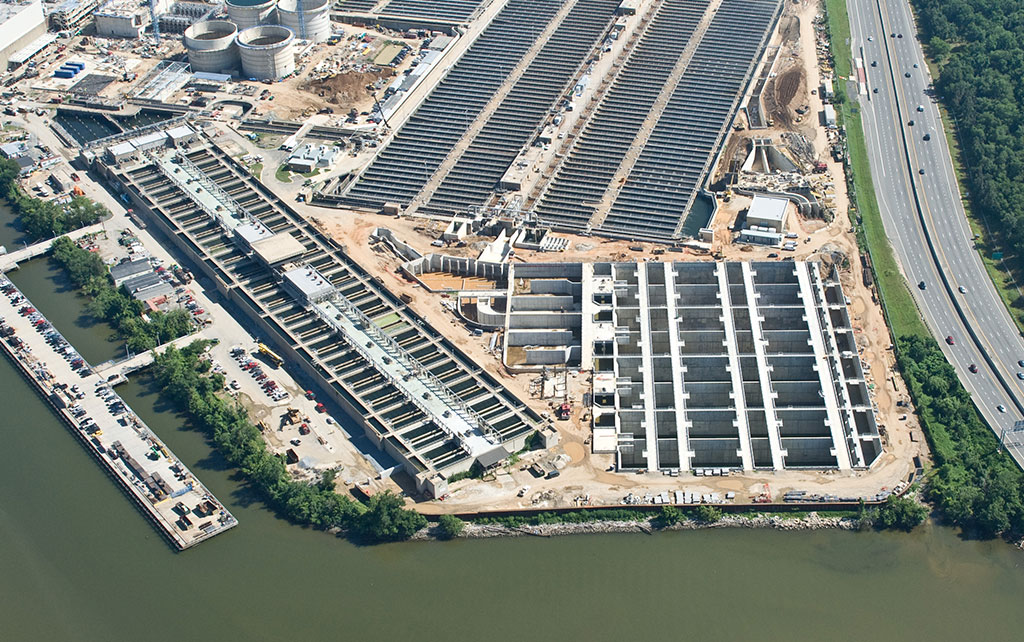 Location

Washington, DC

Delivery Method

Design-Bid-Build

Market

Client

DC Water

Year Complete

2013

Region
Project Overview
This $71 million project included the construction of a 900-mgd low-head pump station, 40-million-gallon denitrification reactors with mixers, post-aeration chambers and seven facility buildings. Work included the construction of a sea wall to raise site grades above the 500-year flood elevation; installation of a slurry wall around the perimeter of the denitrification tank with excavations over 60 feet deep; and excavation, removal, hauling and offsite disposal of over 200,000 cubic yards of material. Over 70,000 cubic yards of concrete was placed during construction.
200K
Cubic Yard of Material Hauled Offsite
900
MGD Low-Head Pump Station
69%
Contract Value Self-Performed by PC