Start of main content.
Blue Plains AWWTP Wet Weather Treatment Facility
Eliminating the potential of untreated overflows into local waterways.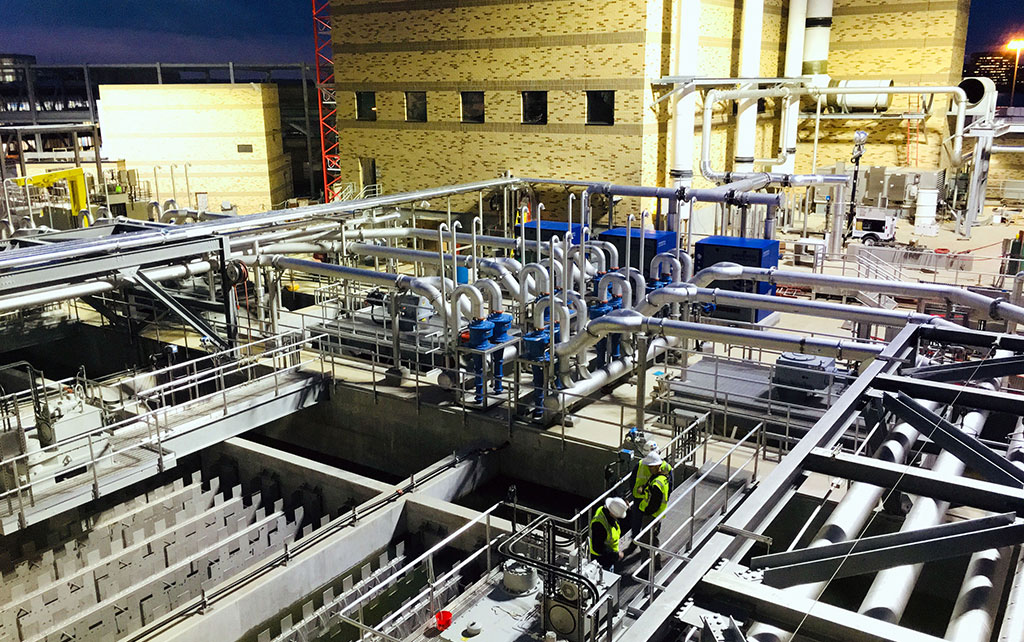 Location

Washington, DC

Delivery Method

Design-Build

Market

Client

DC Water

Year Complete

2020

Region
Project Overview
This $215 million design-build project added a 500-mgd tunnel dewatering pump station and 225-mgd enhanced clarification facility to the Blue Plains Advanced Wastewater Treatment Plant. The project features a ballasted flocculation clarification process, including ACTIFLO® high-rate clarification process, fine screens, grit removal and disinfection and dechlorination facilities.
Work included the conversion of a deep shaft measuring 132 feet by 159 feet as well as a secondary shaft measuring 76 feet in diameter by 130 feet deep. The facilities are designed to treat 225 million gallons of incoming combined sewer overflow (CSO) captured and stored in a network of diversion structures, drop shafts and massive underground sewage tunnels beneath Washington, DC, eliminating potential untreated overflow into the Anacostia and Potomac Rivers and Rock Creek.
$215M
Total Design-Build Construction Project Value
500
MGD Tunnel Dewatering Pump Station
225
MGD Enhanced Clarification Facility