Start of main content.
Colby College Central Heating Plant Expansion
Achieving campus-wide carbon neutrality.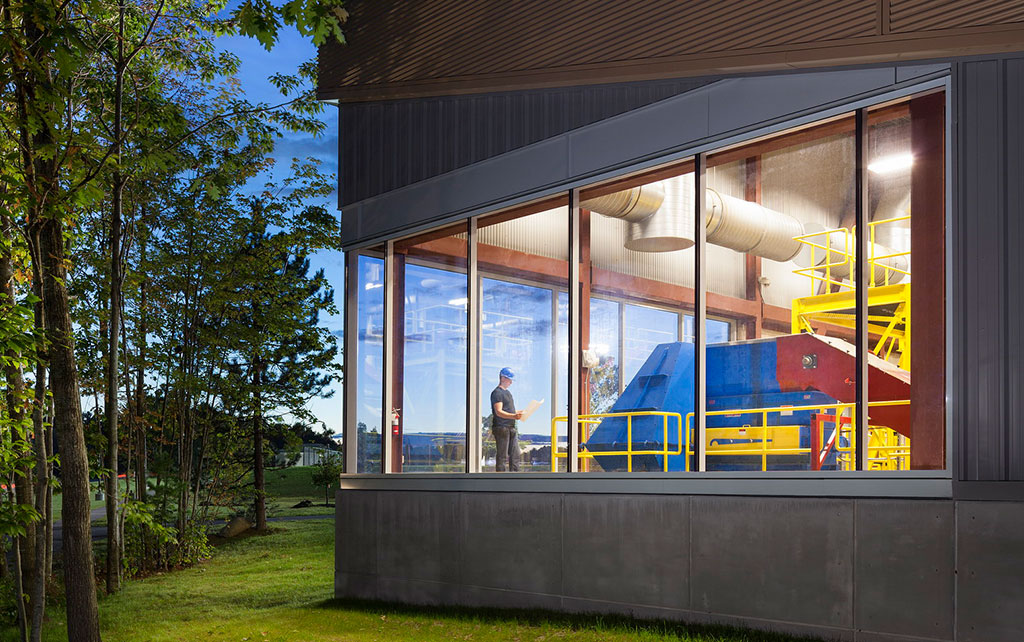 Location

Waterville, ME

Delivery Method

Design-Bid-Build

Market

Client

Colby College

Year Complete

2011

Region
Project Overview
This 12,700-square-foot, four-level expansion of Colby College's Central Heating Plant houses new Chiptec biomass equipment and apparatus. The project features two 400-hp Johnston gasifier/boiler packages, each configured to produce 13,000 lbs/hr of high-pressure steam and 13.4 MMBTUs, and a fuel storage and delivery system capable of holding 72 hours worth of fuel at maximum firing rate. Work included site preparations, including the relocation of existing steam, sewer, water and communications lines.
The gasification system is designed to utilize clean woodchips with moisture content of up to 45% and help the College achieve campus-wide carbon neutrality.
12,700
Square-Foot Heating Plant Expansion
13,000
Lbs/Hr of High-Pressure Steam
72
Hours of Fuel Capacity at Max Firing Rate