Start of main content.
Dartmouth-Hitchcock Medical Center Jack Byrne Center for Palliative and Hospice Care
Integrated health care support with a focus on patient and family comfort.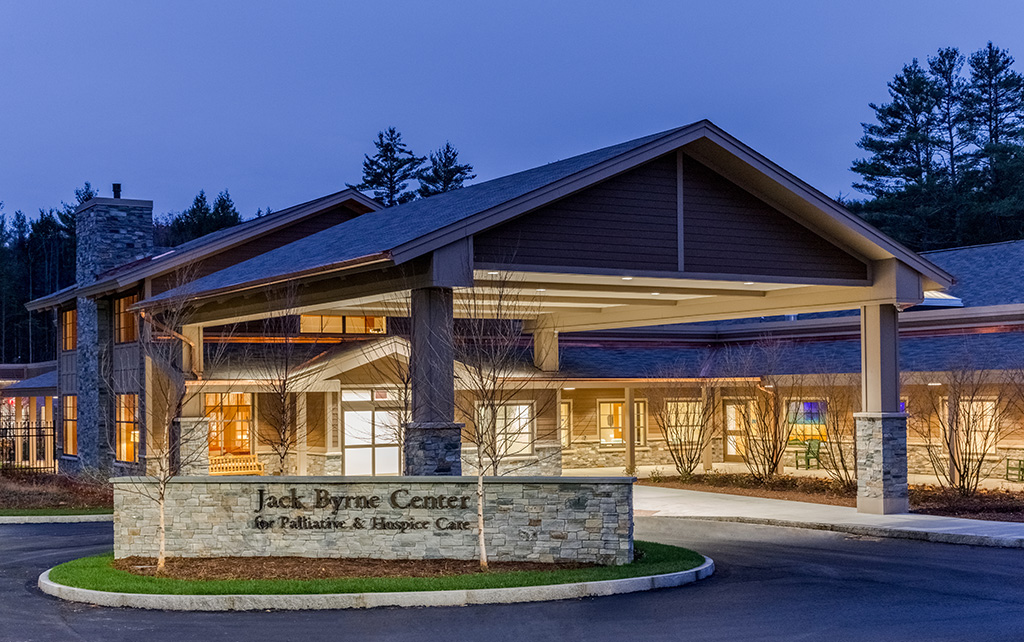 Location

Lebanon, NH

Delivery Method

CM at-Risk

Market

Client

Dartmouth-Hitchcock Medical Center

Year Complete

2016

Region
Project Overview
This new 30,000-square-foot facility incorporates amenities designed to help community members with life-limiting illnesses.
The one-story building houses 12 single-occupancy patient rooms, each with a private bathroom and outdoor balcony, as well as space to accommodate up to three family members overnight. The facility includes a commercial kitchen for staff-prepared patient meals and a separate kitchen and dining room for families to prepare and host meals. Specialty space for patient, family and staff use include meditation and reflection, massage, music and art therapy rooms, a spa, a family library, and an exercise room. The center also includes instructional space for regional providers and caregivers to train in palliative and hospice care.
Supporting the facility is a geothermal heating and cooling system, LED lighting technology and high-efficiency mechanical and electrical systems.
30,000
Square-Foot Patient Care Facility
12
Private and Comforting Patient Rooms