Start of main content.
Green Mountain Power Huntington Falls Hydro Redevelopment
Increasing generation capacity.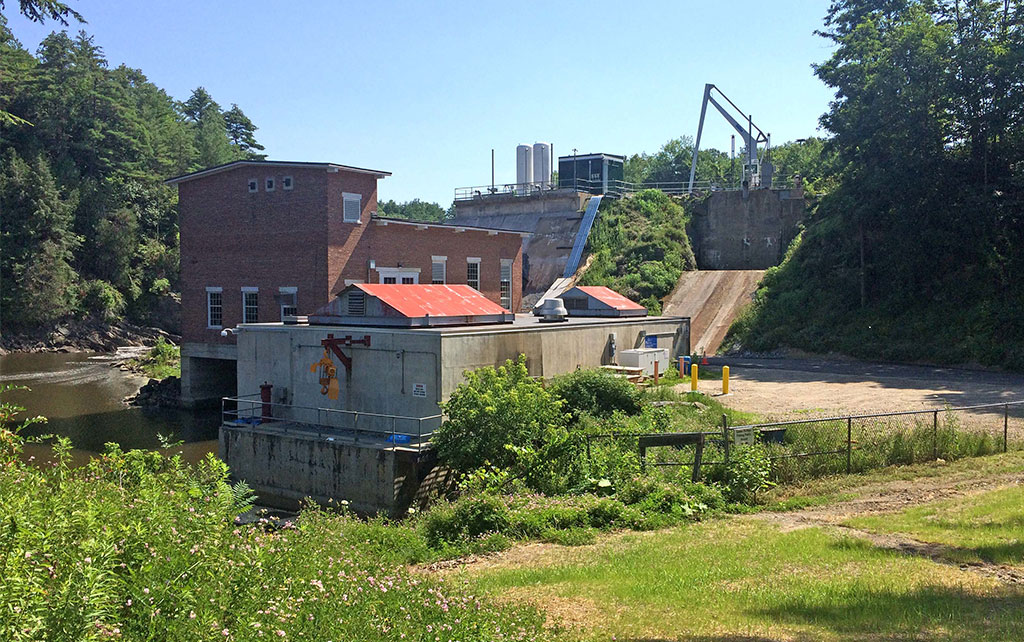 Location

Weybridge, VT

Delivery Method

CM at-Risk

Market

Client

Green Mountain Power

Year Complete

2016

Region
Project Overview
This project included the redevelopment of two powerhouses originally constructed in 1927 and 1989. Work included the complete replacement of the generation equipment in the original 1927 powerhouse including two turbines and generators, hydraulic power units, cooling water systems and associated electrical switchgear. The original powerhouse was also improved and architecturally restored with historic preservation in mind.
To improve operational efficiency, the two intakes for the respective powerhouses were combined into a single system. This allowed one new state-of-the-art trash rack raker to replace two existing units at the end of their useful lifespan. Other intake work included a new control building, deep sluice gate and trash rack air blast system to better manage debris.
At the completion of this project, generation capacity was increased by 25%.
THE PC / GMP HISTORY
PC's four-decade collaboration with Green Mountain Power began with the construction of the Bolton Falls Hydroelectric Plant in 1985. Today, our Special Projects Group continues to provide key construction services on over 200 contracts in Vermont, New Hampshire and New York.
25%
Increase in Generation Capacity
7.1
MWH Annual Power Provided by Dam
Our Clients
GMP has very specialized needs and complex infrastructure at our many sites across Vermont, New Hampshire and New York. PC has been instrumental in our ability to keep up with the ever-changing needs of our industry over the past two decades, delivering exceptional service and top-notch quality construction every step of the way.