Start of main content.
Green Mountain Power Intake Improvements
Intake structure improvements throughout Vermont.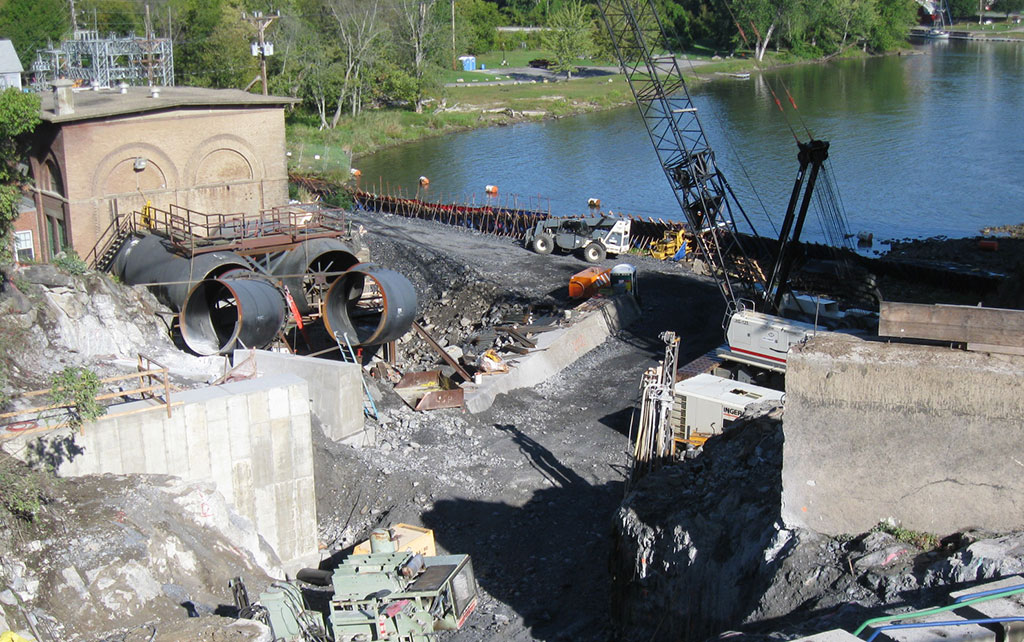 Location

Multiple Sites, VT

Delivery Method

CM at-Risk, Design-Bid-Build

Market

Client

Green Mountain Power

Region
Project Overview
These projects involved the replacement or rebuild of Green Mountain Power's existing intake structures at facilities across Vermont. Work addressed aging infrastructure and included new head gates, trash racks, trash rack air blast system, cofferdam, head gates and electrical operators, penstock and cofferdam. Modifications involved dredging, removal of wood head gates and manual operators, and concrete refacing of intake channels.
PC's Special Projects Group self-performed the cofferdam installation, concrete foundations, head and waste gate erection, control building structure repairs and an air blast system.
THE PC / GMP HISTORY
PC's four-decade collaboration with Green Mountain Power began with the construction of the Bolton Falls Hydroelectric Plant in 1985. Today, our Special Projects Group continues to provide key construction services on over 200 contracts in Vermont, New Hampshire and New York.
Our Clients
GMP has very specialized needs and complex infrastructure at our many sites across Vermont, New Hampshire and New York. PC has been instrumental in our ability to keep up with the ever-changing needs of our industry over the past two decades, delivering exceptional service and top-notch quality construction every step of the way.