Start of main content.
Green Mountain Power Penstock Replacements and Upgrades
Penstock upgrades and replacements to address aging infrastructure.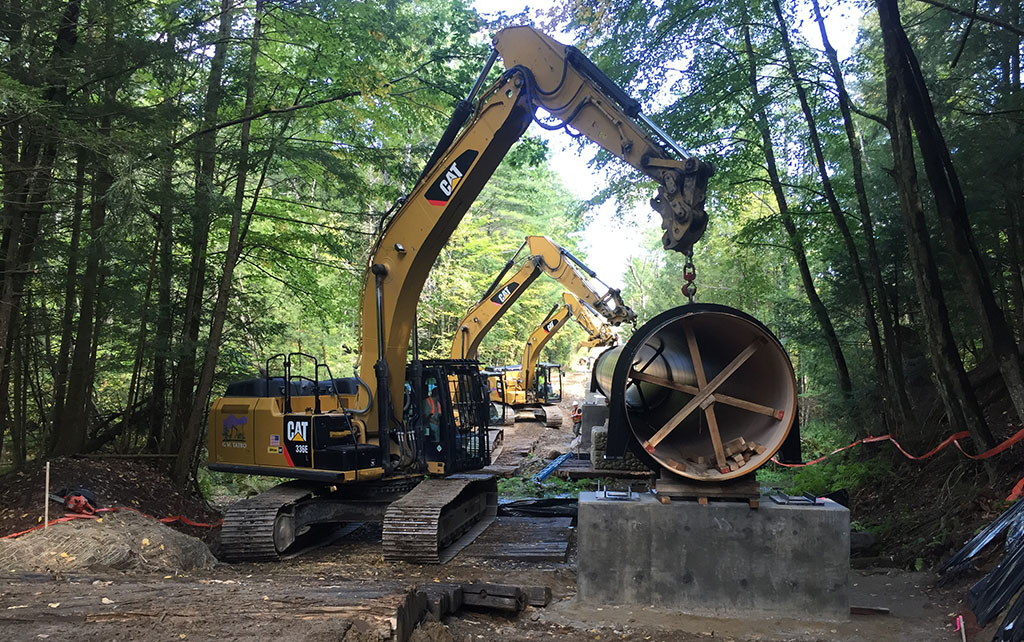 Location

Multiple Sites, VT, NH

Delivery Method

CM at-Risk

Market

Client

Green Mountain Power

Year Complete

2020

Region
Project Overview
Multiple penstock replacements and upgrades were completed at numerous sites across Vermont and New Hampshire, including all associated site work, concrete penstock fabrication and erection.
Since 2007, PC's Special Projects Group has replaced nearly 12,000 linear feet of penstock ranging in size from 48 to 102 inches in diameter. The new penstock replaced aging materials such as wood stave penstock dating back nearly 100 years. Structural supports and foundation upgrades were also constructed for an additional 19,000 linear feet of existing penstock.
THE PC / GMP HISTORY
PC's four-decade collaboration with Green Mountain Power began with the construction of the Bolton Falls Hydroelectric Plant in 1985. Today, our Special Projects Group continues to provide key construction services on over 200 contracts in Vermont, New Hampshire and New York.
12,000
Linear Feet of Total Penstock Replaced
19,000
Linear Feet of Penstock Structural Support
9,200
Wood Stave Penstock Replaced
Our Clients
GMP has very specialized needs and complex infrastructure at our many sites across Vermont, New Hampshire and New York. PC has been instrumental in our ability to keep up with the ever-changing needs of our industry over the past two decades, delivering exceptional service and top-notch quality construction every step of the way.