Start of main content.
Hopewell Regional WWTF Phase II Nitrogen Removal Improvements
A progressive design-build delivery reducing nitrogen in the Chesapeake Bay.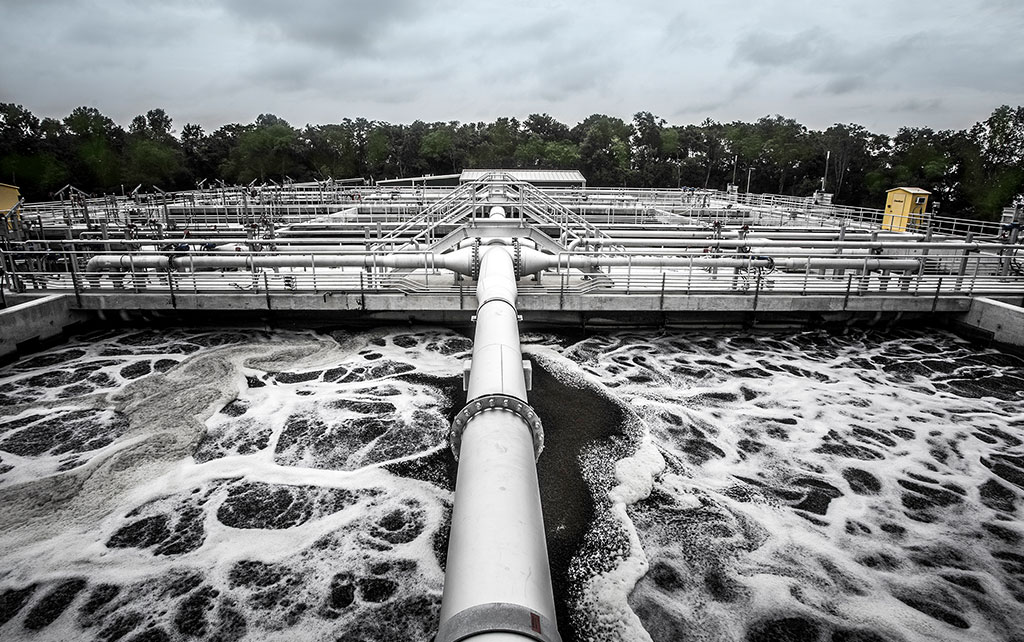 Location

Hopewell, VA

Delivery Method

Design-Build

Market

Client

City of Hopewell, VA

Year Complete

2017

Region
Project Overview
This $71.6 million project upgraded the facility to ensure the plant meets new nutrient reduction requirements and nitrogen limits in the Chesapeake Bay watershed. Improvements included a segregated treatment process, Moving Bed Biofilm Reactors technology, Dissolved Air Flotation, fine screens, three pump stations, aeration blowers, chlorine contact tanks, caustic and acid storage and feed, and polymer storage and feed. The facility received a complete electrical upgrade to 34.5kV high-voltage electrical system with power monitoring.
Extensive excavation and groundwater dewatering was required for the new structures. PC's creative problem-solving saved $14 million in capital construction costs and will decrease ongoing operational costs by $500,000 annually.
50
MGD Secondary Treatment Facility
34.5kV
High-Voltage Electrical System Installed
70%
Contract Value Self-Performed by PC
Our Clients
All of my experiences with PC Construction resulted in a job well done and a job the City is proud of.