Start of main content.
L.L.Bean Retail Stores
Expanding L.L.Bean's operations along the East Coast.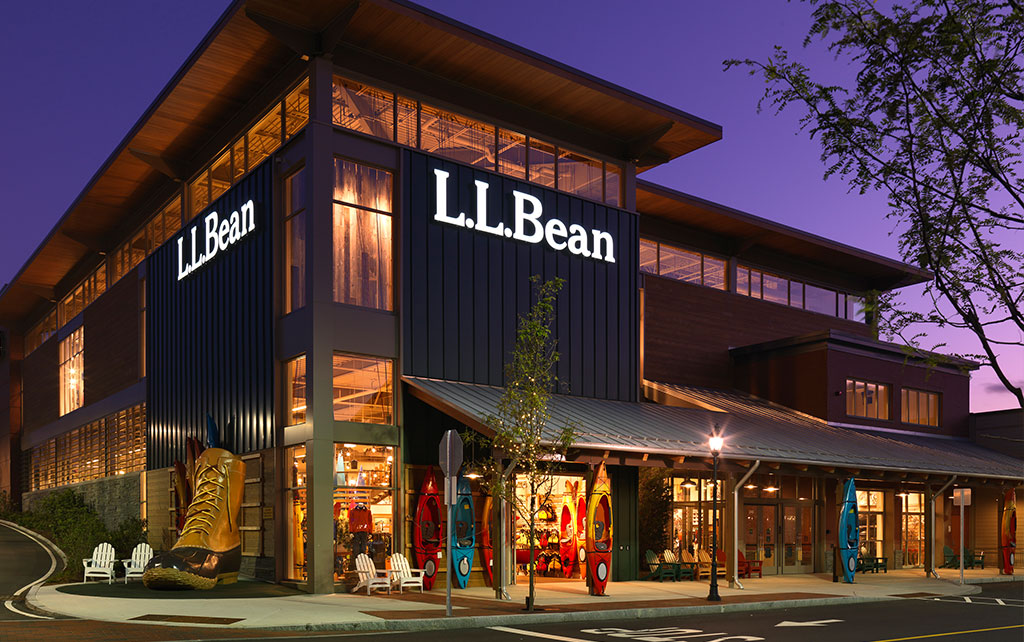 Project Overview
PC partnered with L.L.Bean to construct five new retail stores in New Hampshire, Massachusetts, New Jersey and Pennsylvania. The work totaled nearly 120,000 square feet of new construction, including core, shell and fit-up, to house retail space, changing rooms, stock rooms and offices. Upon completion, the stores served as a mixture of mall anchor stores and standalone buildings within established retail parks.
All stores were designed and constructed to L.L.Bean's sustainability standards, with three achieving LEED Gold, LEED Silver and LEED Certified recognition by the U.S. Green Building Council.
Legacy Place Retail Store, Dedham, MA: 29,000 square feet, LEED Gold
Raceway Mall Retail Store, Freehold, NH: 25,000-square feet, LEED Certified
Ross Park Mall Retail Store, Pittsburgh, PA: 32,000 square feet, LEED Silver
King of Prussia Mall Retail Store, King of Prussia, PA: 18,000 square feet
Paramus Park Mall Retail Store, Paramus, NJ: 14,900 square feet
120K
Total Square Feet of Retail Space
5
New Stores Spanning from NH to PA
3
Levels of LEED Certification Achieved
Our Clients
PC Construction has proven over and over to be a very successful business partner as we expanded with new stores, call centers, a distribution center, building renovations and even smaller maintenance projects. We have always found PC to be fair, professional, knowledgeable and collaborative and are very grateful for their outstanding service and open, honest working relationship.