Start of main content.
McMillan Stormwater Storage
Alleviating flooding from heavy rain events in Washington DC.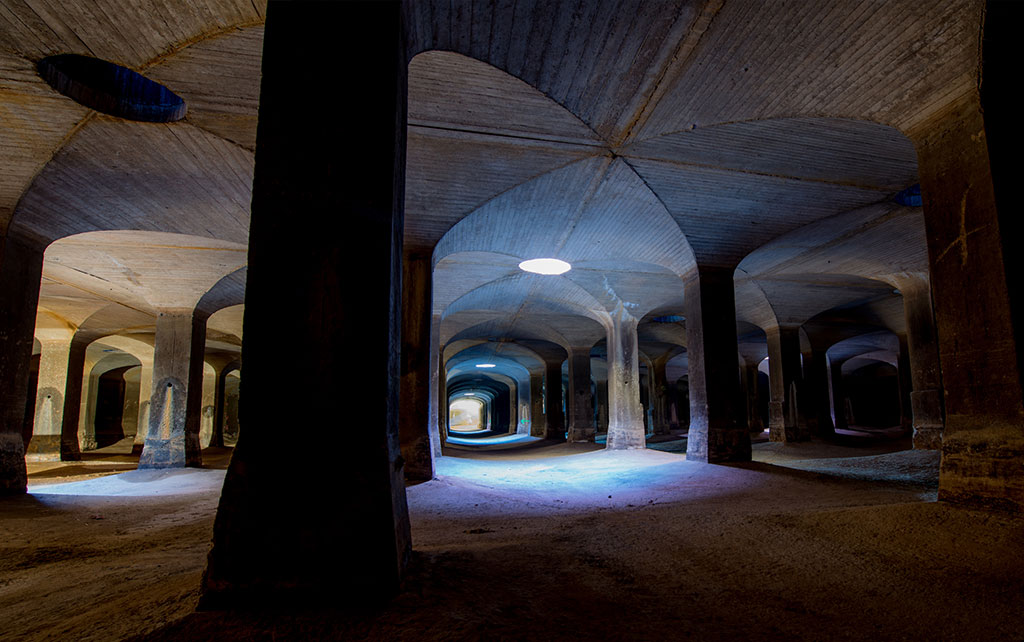 Location

Washington, DC

Delivery Method

Design-Build

Market

Client

DC Water

Year Complete

2014

Region
Project Overview
This emergency fast-track, design-build project involved the construction of two underground structures to divert stormwater from active 60-inch and 72-inch sewers into temporary storage areas within the historic McMillan sand filtration site. A temporary flume bypass of live sewers enabled the construction of the diversion structures under heavily traveled city streets.
As part of the project, one below-grade catacomb-like sand filter cell – approximately one acre in area – was converted into an underground storage basin to hold three million gallons of stormwater during wet-weather events. Work also included the installation of eighty 65-foot-deep secant piles to support a 50-foot-deep diversion structure excavation; construction of a 25-foot-deep diversion structure and installation of a 48-inch-diameter pipe to divert flow into the storage basin; construction of a 65-foot-long x 20-foot-wide x 60-foot-deep steel reinforced concrete "hybrid" diversion structure; and 14 new bioretention basins.
3M
Gallon Underground Storage Basin
80
65-Foot-Deep Secant Piles to Support Excavation
14
Green Infrastructure Retention Basins