Start of main content.
Palm Coast WWTP No. 2
Production of treated water suitable for reuse.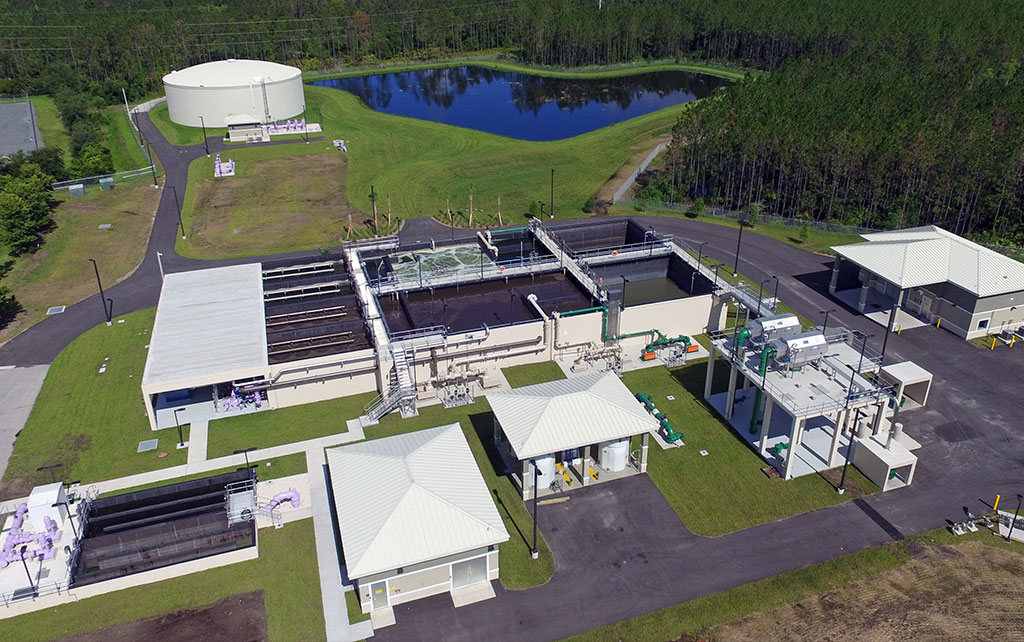 Location

Palm Coast, FL

Delivery Method

Design-Bid-Build

Market

Client

City of Palm Coast, FL

Year Complete

2018

Region
Project Overview
This new 2-mgd wastewater treatment plant is located on a 15-acre greenfield site and consists of a new membrane bioreactor (MBR) treatment facility with added 2-mgd reclaimed water storage capacity. Numerous technological advances were incorporated into the design to allow for the production of treated water suitable for reuse, reducing the use of potable water for irrigation. By conserving high quality potable water, the City is able to decrease the rate of groundwater withdrawal.
Work included new headworks with screening, grit removal, odor control facilities, chlorine contact tanks, sewage and reclaimed water pumping facilities, sludge holding tanks and sludge dewatering facilities.
15
Acre Greenfield Site for Wastewater Treatment
2
MGD Reclaimed Water Storage Capacity
64%
Contract Value Self-Performed by PC