Start of main content.
Pelham WWTP Upgrade and Expansion
A critical expansion of an existing wastewater treatment facility.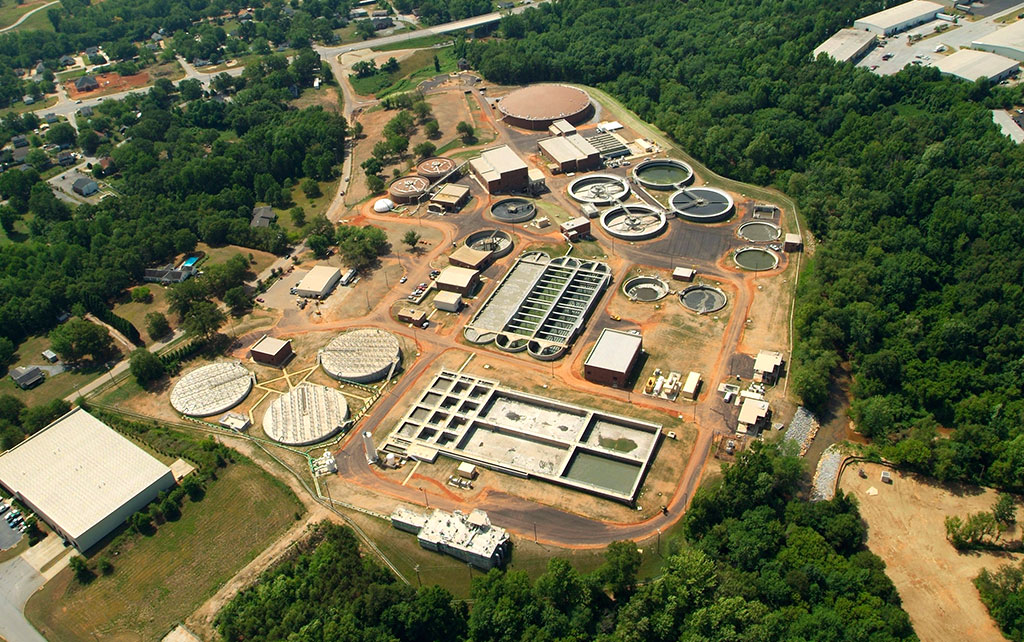 Location

Greenville, SC

Delivery Method

Design-Bid-Build

Market

Client

Renewable Water Resources (ReWa)

Year Complete

2006

Region
Project Overview
This $87.7 million expansion increased the existing 9-mgd wastewater treatment plant to 30-mgd. Work included the construction of seven major concrete structures including primary clarifiers, digesters, final clarifiers, new deep bed filters and a UV disinfection system. Construction of an earthen cofferdam with turbidity curtains spanning approximately 50 feet and extending 20 feet deep into the Enoree River allowed for the installation of a new 72-inch plant effluent line and diffuser assembly into the river. This project also included the installation of six gravity sand filters, two 7200-volt generators, three 4160-volt blowers and two 20 hp rotary screw compressors to service primary sludge pumps.
PC's workforce self-performed 75% of the contract value placing 40,000 cubic yards of concrete, 200,000 yards of excavation and the installation of 84,000 linear feet of underground process piping ranging from 6 inches to 64 inches.
30
MGD Wastewater Treatment Capacity
200,00
Cubic Yards of Site Excavation
84,000
Linear Feet of Underground Process Piping