Start of main content.
Portland Museum of Art Lorenzo de Medici Sweat Memorial Galleries and McLellan House Historic Preservation
Merging past and present.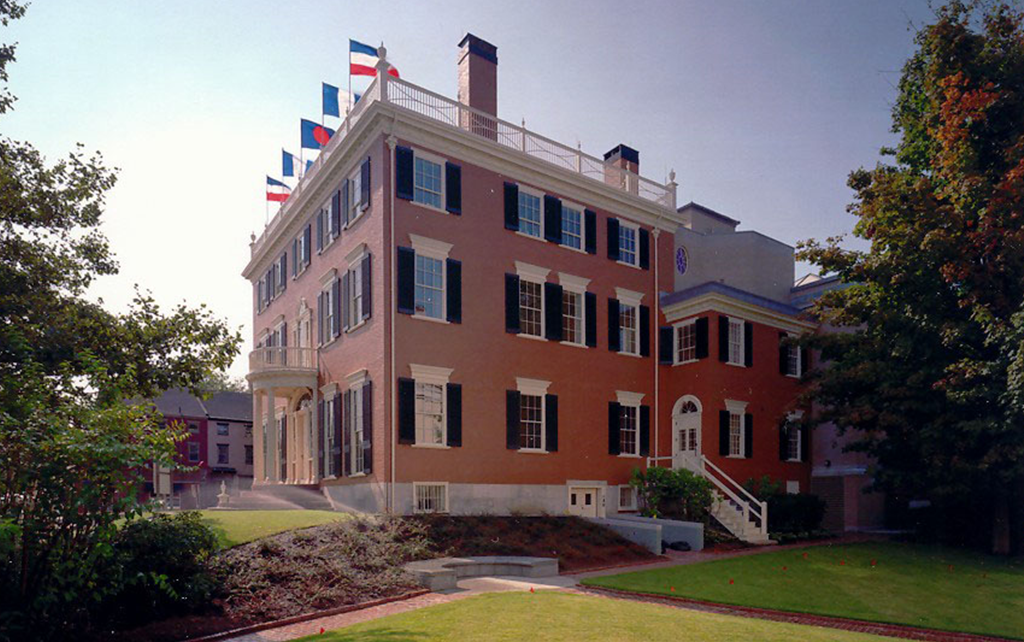 Location

Portland, ME

Delivery Method

CM at-Risk

Market

Client

Portland Museum of Art

Year Complete

2002

Region
Project Overview
This extensive historical renovation project brought new life to two of Portland Museum of Art's 19th century structures. The Lorenzo de Medici Sweat Memorial Galleries and McLellan House underwent significant restoration efforts to serve as gallery and office space for the museum.
Merging the architecture of the past with modern necessities was complex. In the basement, a new library, studio space, docent break room, catering kitchen, and storage areas were constructed. The buildings were then connected at this lower level for the first time in their 200-year history. The first-floor interior spaces were renovated to accurately depict the Federal style architecture. On the second floor, the masonry walls, terrazzo floors, and cupola were restored, and the flying staircase and balcony were reinforced to allow safe access by thousands of visitors annually. The third-floor walls and roof were reinforced, skylights were renovated with an adjustable louver system to control natural light, and modern infrastructure systems were installed. All levels of both historic buildings were made fully accessible by means of a carefully designed elevator system.
Prior to construction, historic materials were removed, labeled, documented, and stored for restoration and reinstallation. Multiple layers of flooring were carefully disassembled, revealing hand-forged nails which were individually removed to allow the antique old-growth pine planks to be reused. Extensive efforts were taken to protect the historic woodwork, plaster and molding.
The installation of all new mechanical systems proved to be especially challenging. With little space available for systems, chimneys were used as chases to vertically run duct, piping, wiring, and controls. The risers and distributions were roughed out in diagrams first, with the exact routing coordinated between the trades and worked out in the field. Support for these systems was located in the basement where space and headroom were severely limited. In the end, PC created new diagrams to chart the course for the modern mechanical and electrical systems.