Start of main content.
Potomac Water Supply Program River Intake and Pumping Station
A water supply program designed to be adaptive to the stresses and health of the river.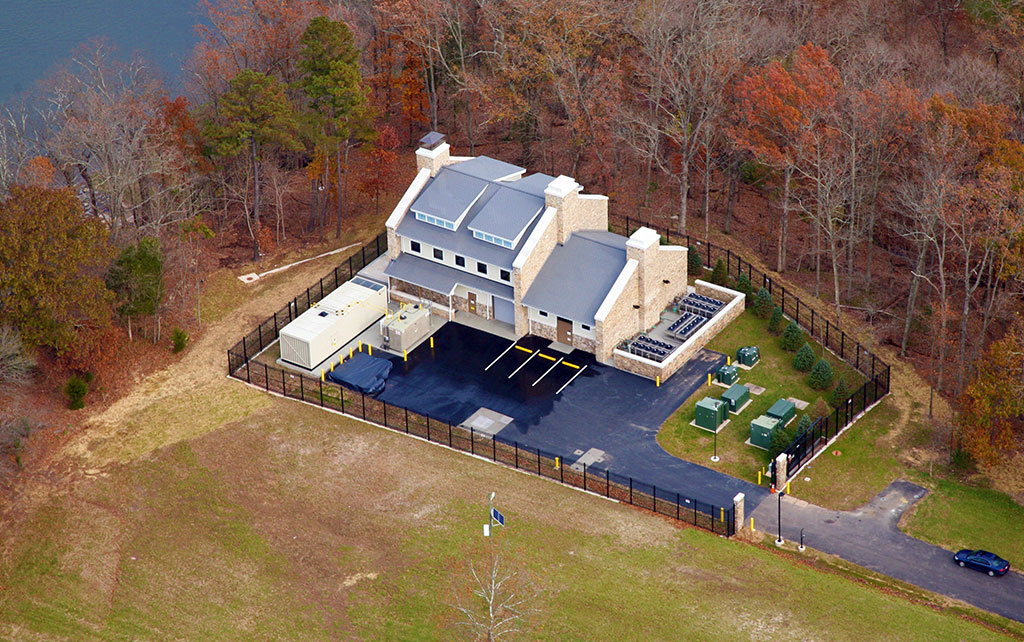 Location

Leesburg, VA

Delivery Method

Design-Bid-Build

Market

Client

Leesburg

Year Complete

2019

Region
Project Overview
This new $25.7 million 40-mgd raw water intake and pumping station is located on the Potomac River and minimize impacts on the ecosystem and adjacent community.
The project features a submerged configuration intake consisting of sixteen half-barrel wedge wire screens and two 42-inch-diameter raw-water intake pipes; a 200-foot-long concrete-lined horizontal tunnel in rock conditions; a 110-foot-tall concrete-lined vertical shaft in rock conditions; four 900-horsepower lineshaft pumps set over 125 feet vertically above the river bottom; a pump station building with electrical, HVAC, plumbing and fire protection and sound-attenuating chimneys; air-burst and flushing-water cleaning systems; and access road, drainage systems and various site structures and improvements.
25,000
Feet of Raw Water Transmission Main
200
Foot Concrete-Lined Horizontal Tunnel
40
MGD Raw Water Intake and Pumping Station