Start of main content.
River Valley Therapeutic Residence
A recovery-oriented environment with a connection to nature.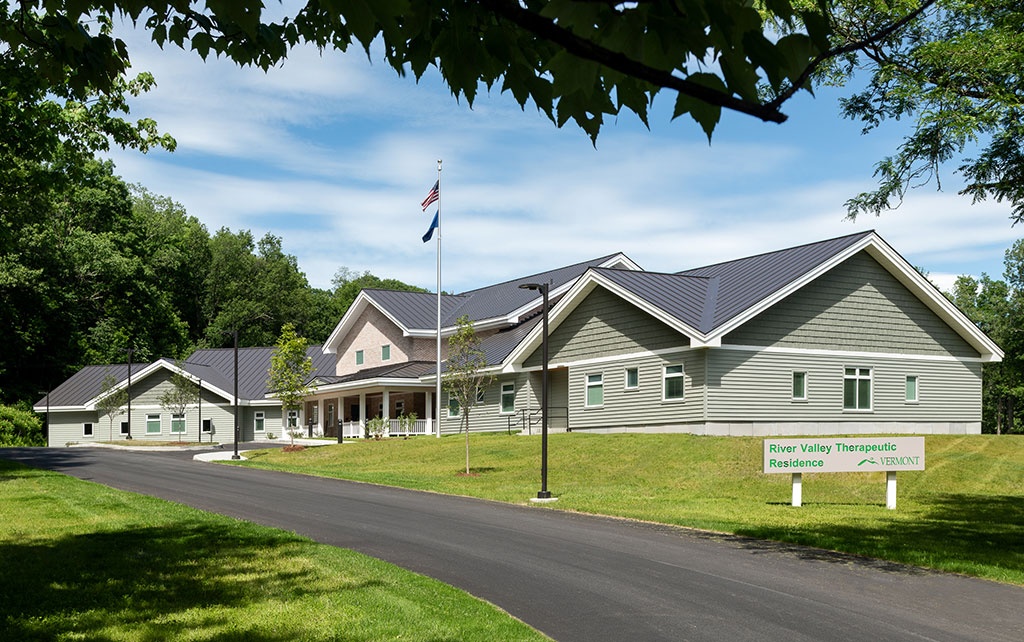 Location

Essex Junction, VT

Delivery Method

CM at-Risk

Market

Client

State of Vermont

Year Complete

2023

Region
Project Overview
This 20,000-square-foot physically secure mental health residence for the Vermont Department of Mental Health addresses the state's critical need for step-down facilities. The one-story facility is focused on providing a recovery-oriented environment that allows for both therapeutic services and a connection to nature for Vermonters facing mental health challenges.
The facility includes16 secure patient beds, a resident skills kitchen and dining area, a multipurpose room, exercise space and a secure outdoor patio and green space. The interior is designed to make the patients feel more at home while ensuring the highest level of safety. Safety features include bedroom lighting with integrated night lights, anti-ligature plumbing and millwork, laminated interior windows with shatterproof glass, and high security windows and doors.
The space also provides flexibility for onsite nursing 24 hours a day, 7 days a week.
20,000
Square-Foot Mental Health Residence
16
Secure Patient Beds for Step-Down Care
24/7
Onsite Patient Care Nursing Capabilities