Start of main content.
Shakerag Water Reclamation Facility
Clean water to return to the Chattahoochee River.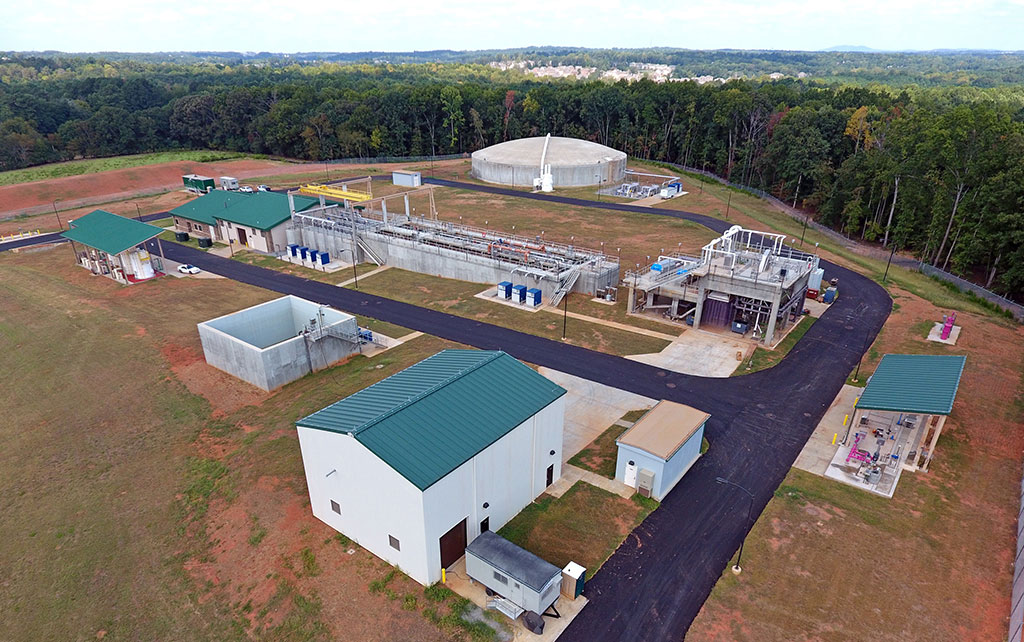 Location

Suwanee, GA

Delivery Method

Design-Bid-Build

Market

Client

Forsyth County, GA 2017

Year Complete

2017

Region
Project Overview
This new $29.8 million, 1.25-mgd membrane filtration facility was the first of the County's plants to return water to the Chattahoochee River. Work included an equalization tank for flow management and plant safety and a biological nutrient removal (BNR) process utilizing organisms to clean water and remove phosphorus. This project also added UV disinfection and Ovivo/Kubota SP400 flat sheet membranes utilizing an average 0.2 micron pore opening.
Significant planning went into the layout of the new facility to maximize the efficiency and ease of future expansions by simply adding equipment to existing structures, allowing for common wall construction and minimizing new structure construction needs. The current plant layout will accommodate an incremental expansion up to a 10-mgd capacity.
4M
Gallon Facility Equalization Tank
1.25
MGD Membrane Bioreactor Facility
70%
Contract Value Self-Performed by PC