Start of main content.
Southern Maine Health Care Behavioral Renovation
Constructing to unique behavioral health requirements.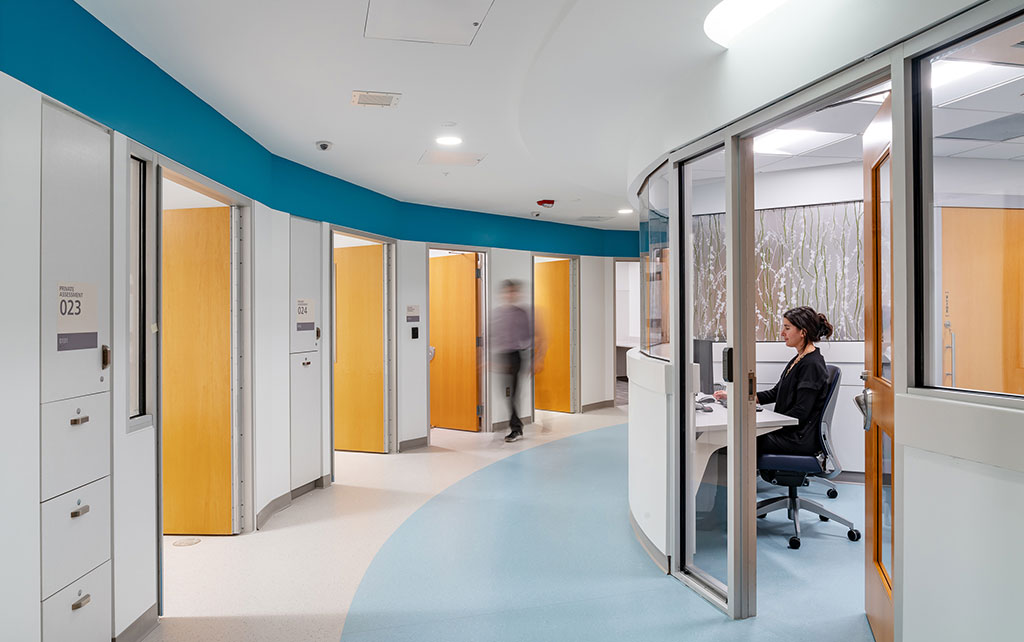 Location

Sanford, ME

Delivery Method

CM at-Risk

Market

Client

Maine Medical Center

Year Complete

2021

Region
Project Overview
Located at the Sanford Campus of Southern Maine Health Care Medical Center, this 21,000-square-foot renovation project provides space to care for adults in acute psychiatric crises. The 48-bed secure unit includes 24 semi-private rooms designed and constructed to support unique behavioral health requirements.
The facility features behavioral-specific safety features such as high-impact exterior windows, ligature-resistant fixtures, rescue hinges and soft suicide-prevention doors. Work also included infrastructure upgrades and renovations to the active emergency department to house five additional bays and space for security and offices.
21,000
Square-Foot Renovation for Acute Care
48
Bed Secure Patient Health Care Unit
24
Semi-Private Behavioral Health Rooms
Our Clients
PC Construction is a team that clearly demonstrates what it means to partner with an Owner, and showed exemplary flexibility and responsiveness to the Institution's needs. The team balanced various existing condition constraints, budgetary limits, institutional needs, COVID procedures, and behavioral health requirements.