Start of main content.
University of Maine Collins Center for the Arts and Hudson Museum
Arts for the campus and community.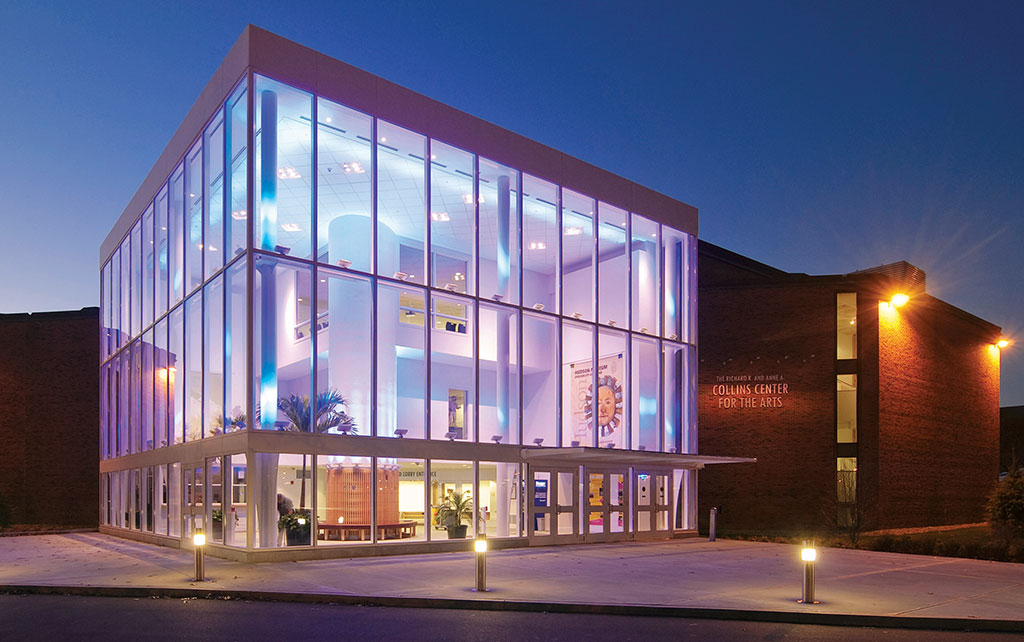 Location

Orono, ME

Delivery Method

CM at-Risk

Market

Client

University of Maine

Year Complete

2008

Region
Project Overview
The renovation and upgrade of the University's former Maine Center for the Arts included a spectacular new glass entrance, a renovated lobby, a new Hudson Museum on the second floor, an expanded Bodwell Lounge and a significant upgrade to the Hutchins Concert Hall.
Work included site improvements and utilities, select structural demolition and IBC 2003 seismic upgrades. Other features included a new entry pavilion, new egress stairs, a new ADA-compliant passenger elevator and new ADA-compliant facilities, along with new HVAC systems, select architectural demolition and a remodeling of the existing auditorium. Demolition and remodeling was also completed for associated front of house support spaces and the existing museum.