Start of main content.
University of Maine Cooperative Extension Diagnostic and Research Laboratory
Bringing mammal, agriculture, insect, plant and aquatic research under one roof.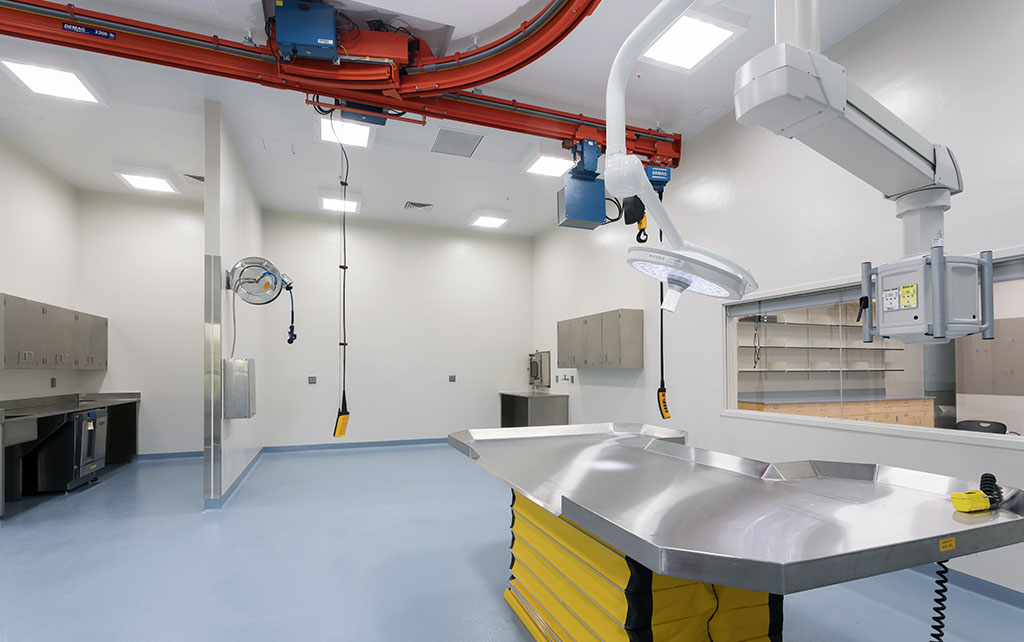 Location

Orono, ME

Delivery Method

CM at-Risk

Market

Client

University of Maine

Year Complete

2018

Region
Project Overview
This 24,000-square-foot plant, animal, insect and aquatic diagnostic laboratory brings together scientists under one roof to facilitate greater coordination and enhanced teaching opportunities for students. The facility support's Maine's agriculture, wildlife and public health and is the highest-level containment laboratory of any higher education institution in the state.
The facility houses biocontainment laboratory spaces to provide diagnostic testing and research for a wide range of potential plant, animal, insect and fish hazards – from well-characterized agents to non-human blood-borne pathogens. The facility is one of very few specialized containment aquaria facilities in the country, and the only with adjoining BSL-3 laboratories. It is also the only public resource for tick pathogen testing in Maine.
This renovation of an existing multi-use building houses a large animal necropsy area, biocontainment laboratories including a Biosafety Level 3 (BSL-3) laboratory, an insectary, and water production and effluent treatment rooms. Support space includes offices and conference and teaching areas.
The biocontainment and necropsy areas feature high-performance coatings on the floors, walls and ceilings. All laboratories are outfitted with biosafety cabinets and laboratory casework. The necropsy procedure area features a hydraulic lift table and a monorail crane capable of conveying animal carcasses up to 3,000 pounds. The biosafety lab is equipped with autoclave sterilizers and the biocontainment laboratory is a bio-controlled environment with a separate air handling system that eliminates the escape of pathogens.
24,000
Square-Foot Diagnostic and Research Facility
BSL-3
Biocontrolled Laboratory with Air Handling System
3,000
Pound Capacity Monorail Crane