Start of main content.
University of Vermont Health Science Research Facility
A state-of-the-art facility dedicated to education and research.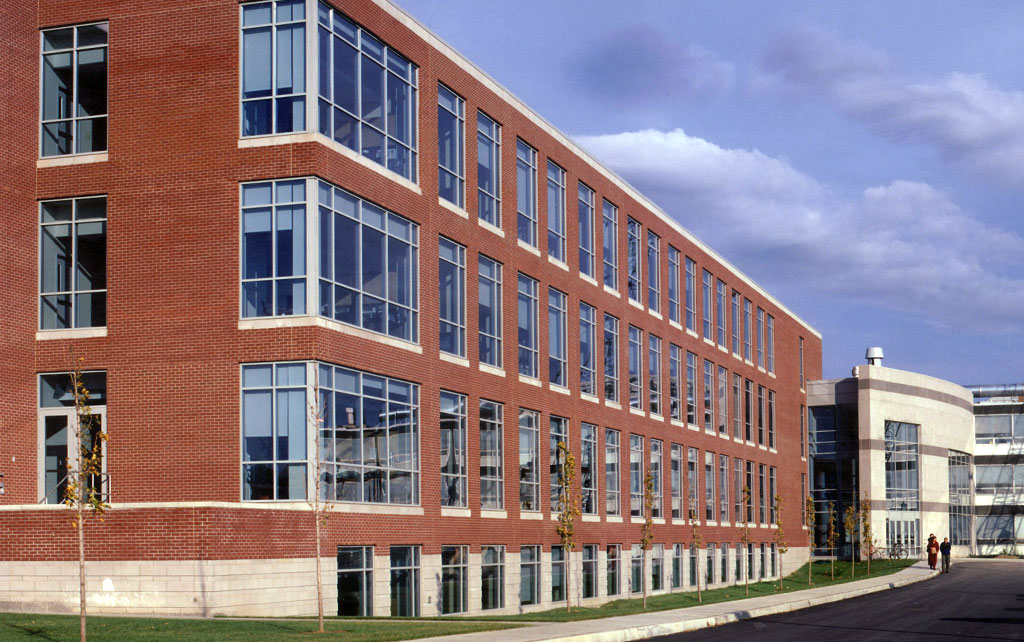 Location

Burlington, VT

Delivery Method

CM at-Risk

Market

Client

The University of Vermont

Year Complete

2001

Region
Project Overview
PC Construction collaborated with the University of Vermont to bring this 125,000-square-foot, multi-story, state-of-the-art health science research facility to the university and medical center campus. The new facility houses a cancer center, genetics laboratories, laboratory support spaces, specialty facilities such as tissue culture and NMR, conference rooms, and offices and administrative space. Work included the installation of specialty air, gas, vacuum, water and RODI systems in all research laboratories as well as a stone façade connector to the adjacent buildings to serve as the new entrance to the College of Medicine.
In addition to the state-of the-art research equipment housed in the building, the HVAC system was designed around two steam absorption, 1,000-ton chillers, which provide HVAC chilled water to two adjacent buildings and eliminate the existing 40-year-old chillers.
Extensive infrastructure improvements were required to prepare the site, including underpinning to strengthen the existing foundation. In addition, a full-welded moment-resistive steel frame was utilized to protect the delicate nature of the research performed within the facility.
Recognition
AGC Vermont Best Builders Award
125K
Square-Foot Health Science Research Facility
2,000
Ton Chiller Installation to Accommodate Labs
4
Levels of Research and Development Space