Start of main content.
USDA National Cold Water Marine Aquaculture Facility
Improving the sustainability of cold water marine aquaculture.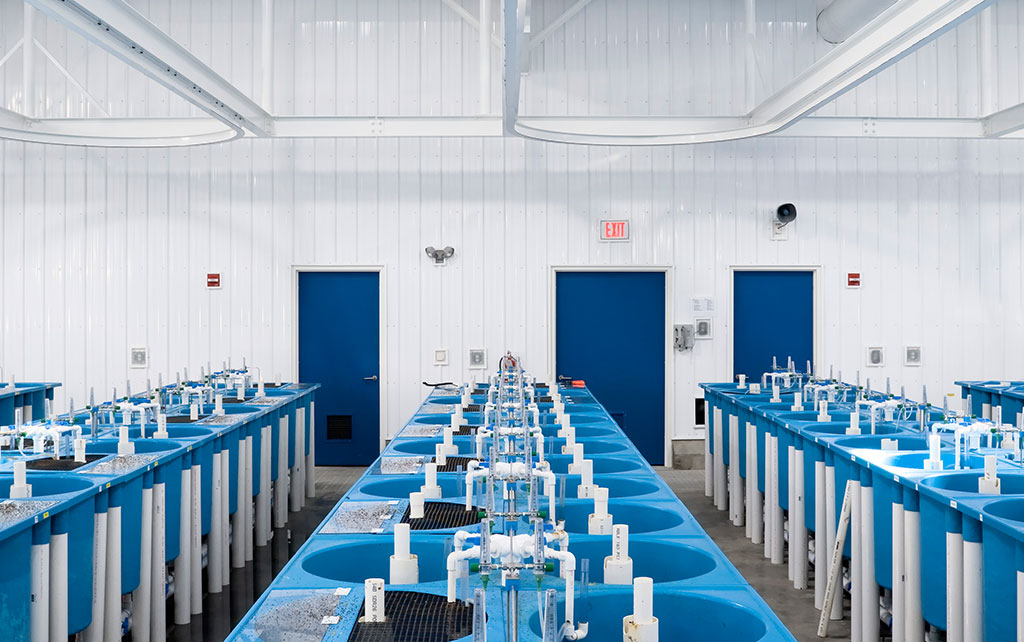 Location

Franklin, ME

Delivery Method

CM at-Risk

Market

Client

US Department of Agriculture

Year Complete

2007

Region
Project Overview
This new 40,000-square-foot aquaculture center created a new home for Atlantic Salmon research and development. The facility features wet lab space, fish containment and water treatment rooms, material/waste locks, a 2,000-square-foot effluent treatment building, two 3,000-square-foot research tank outbuildings, and specialized aquaculture tanks, systems and piping.
Work also included sitework, underground utilities infrastructure, leach field and underground propane tanks.
40,000
Square-Foot Research and Development Building
6,000
Square Feet Total Research Tank Outbuildings
2,000
Square-Foot Effluent Building