Start of main content.
Vermont Public Health Laboratory
Biosafety Level 3 laboratory space to help promote the health of Vermonters.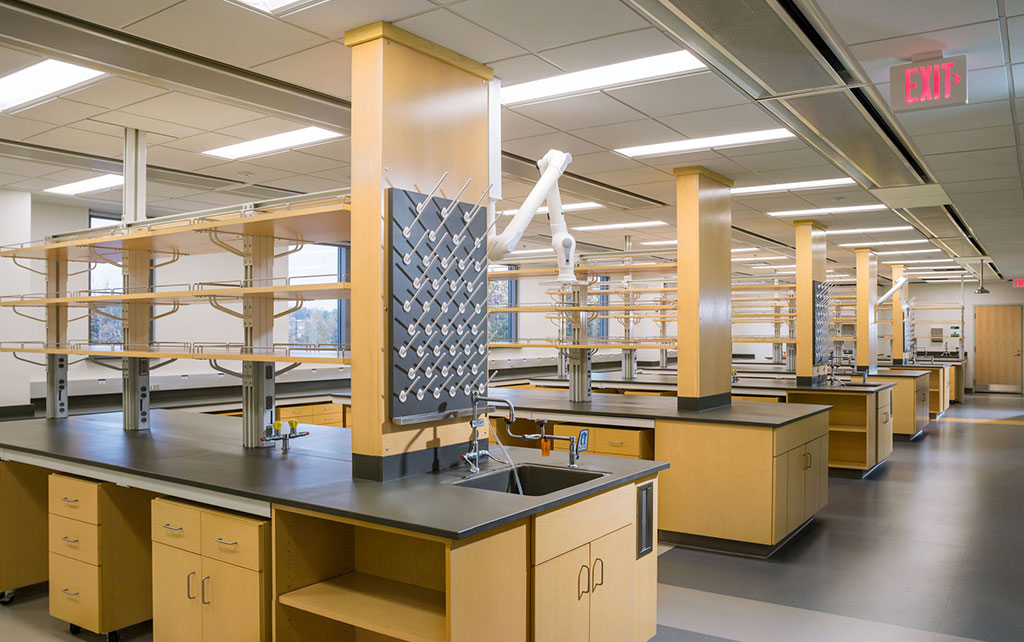 Location

Colchester, VT

Delivery Method

Design-Bid-Build

Market

Client

State of Vermont Department of Buildings and General Services

Year Complete

2014

Region
Project Overview
This new, 60,000-square-foot, two-story laboratory facility with a 24-foot-tall mechanical penthouse was constructed to biosafety level BSL-3 requirements to help promote the health of Vermonters. The facility contains Biosafety Level 3 and animal Biosafety Level 3 (BSL-3 and ABSL-3) laboratories, support space, offices and training areas, and features a high-performance building enclosure and an access control security system covering over 50 interior and exterior doors.
Work also included the demolition of an existing 21,000-square-foot building, renovation of the adjacent research facility and the construction of a connecting link to the new building.
The project required installation of 180 H-piles at depths ranging from 70 to 90 feet and significant site improvements.
Recognition
AGC Vermont Best Builder's Award
ENR Award of Merit
60,000
Square-Feet BSL-3 Laboratory Facility
21,000
Square-Foot Building Demolished
24
Foot-Tall Mechanical Penthouse