Start of main content.
Westside Regional WRF Improvements
Modernizing aging equipment reducing operating costs.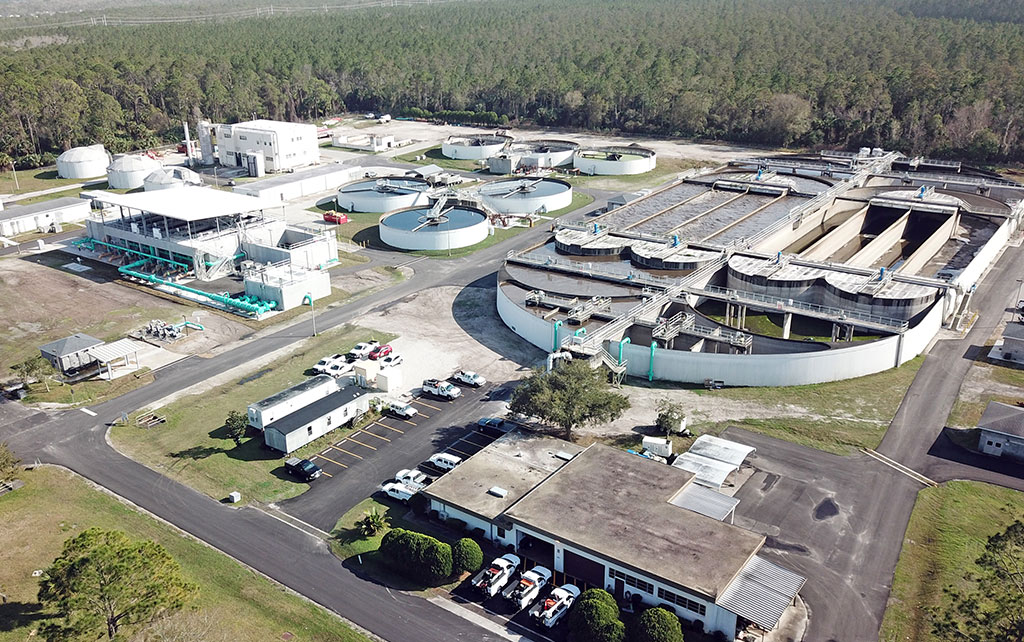 Location

Daytona Beach, FL

Delivery Method

CM at-Risk

Market

Client

City of Daytona Beach

Year Complete

2021

Region
Project Overview
This $39.8 million project restored the city's primary 17-mgd wastewater treatment plant to full operating capacity while reducing the maintenance required to operate aging equipment.
This project upgraded the technology to automate existing processes, provide consistent plant operations, and improve the quality of water leaving the plant. Construction included an eight-cell tertiary deep bed sand filter structure, mechanical equipment, clarified liquid pump station structure, aeration improvements at the five-stage Bardenpho basin, two RAS/WAS pumps stations, two electrical buildings and dewatering feed box. Maintaining plant operations during construction included two 17-mgd bypasses and multiple underground pipe ties-ins.
2,100
Tons of Sludge Removed from Existing Facilities
1,400
Linear Feet of Water Line Replaced
1,100
Linear Feet of New Underground Piping