Start of main content.
Winooski Downtown Redevelopment
Transforming a downtown hub.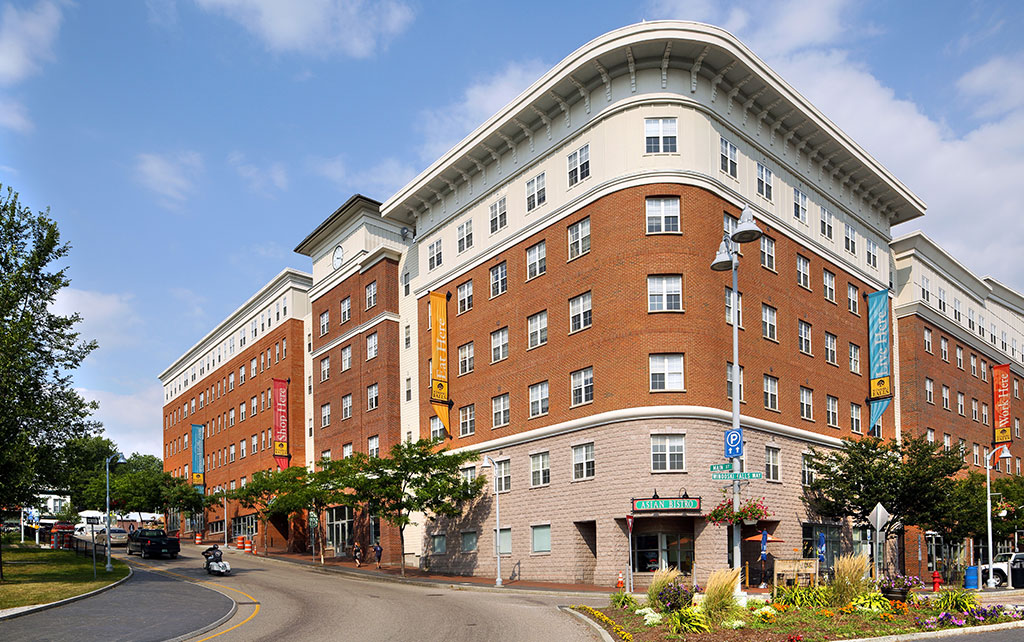 Location

Winooski, VT

Delivery Method

CM at-Risk; Design-Build

Market

Client

Vermont Student Assistance Corporation, HKW, City of Winooski

Year Complete

2005

Region
Project Overview
This major urban redevelopment project transformed downtown Winooski, providing a vibrant home for residents and business owners. The extensive $45 million project included a 122,000-square-foot office building, a 140,000-square-foot housing complex and a 284,000-square foot parking garage.
The office building, for Vermont Student Assistance Corporation, included a 60-seat call center and dining facility to serve over 80 employees. Spinner Place Student Housing is a six- and seven-story structure providing housing for over 300 students. The facility contains 85 townhouse and apartment units and 20,000-square-feet of ground floor retail space. The building was constructed around the seven story, 924-car hybrid parking structure with open access to both pedestrian and vehicular traffic.
Located on a congested downtown site, extensive interaction with local, state and federal officials ensured a successful and safe project.
122K
Square Foot Four-Story Office Building
20K
Square Feet Ground-Level Retail Space
300
Students Housed for Local Colleges / Universities