Start of main content.
WTP No. 2 Treatment and Disposal Improvements
Improvements to support Palm Beach County infrastructure.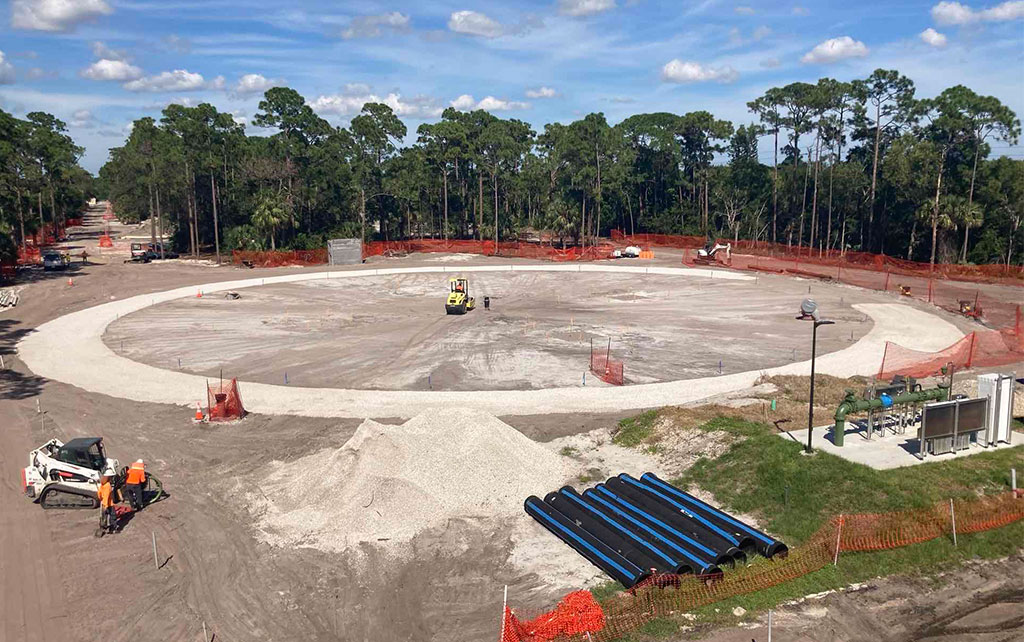 Location

West Palm Beach, FL

Delivery Method

Design-Bid-Build

Market

Client

Palm Beach County Water Utilities Department

Year Complete

2025

Region
Project Overview
Work on this project includes a series of improvements to Palm Beach County's aging 17.4-mgd water treatment plant serving more than 120,000 customers.
Major upgrades include the installation of a 5-mgd pre-stressed ground storage tank, aeration and mixing systems for the ground storage tanks, and a 15-mgd lime softening water treatment unit. Construction also includes a new surficial aquifer supply well and rehabilitation of the chemical storage and delivery systems, exterior stairs and elevated walkways, electrical instrumentation, and piping, valves, and pumps.
Extensive demolition and site work were required to support the water treatment plant improvements.
17.4
MGD Existing Water Treatment Plant
15
MGD Lime Softening Unit
5
MGD Pre-Stressed Storage Tank