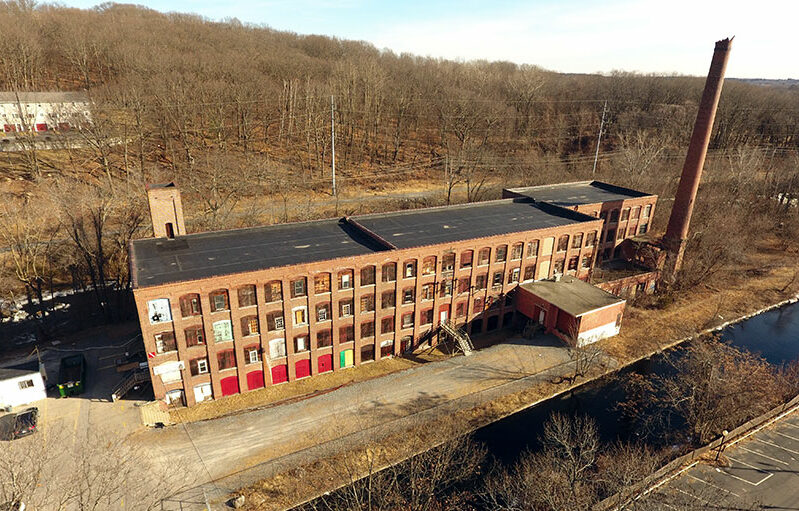 Waterhead Mill, located in Lowell, Massachusetts, is a four-story, brick building originally built in the early 20th century as a corduroy mill. The building is situated on a two-acre site surrounded by the Concord River and Wamesit Canal. When PC Construction completes the renovation work, the 78,000-square-foot mill will be transformed into a housing facility including 68 single bedroom units, three studio apartments and resident amenities such as a fitness center and community room.
To document the extensive exterior rehabilitation of this historical building, we used our drone to capture the existing site and building conditions. High-resolution aerials and close-range photos were taken of the building and site. In addition, 3D drone mapping was utilized to provide a complete visual of the entire project for reference throughout construction.
Take a good look – before long this building will be back to its original glory and ready to serve a new purpose!
Below: 3D drone mapping provides a complete visual of the facility for reference.