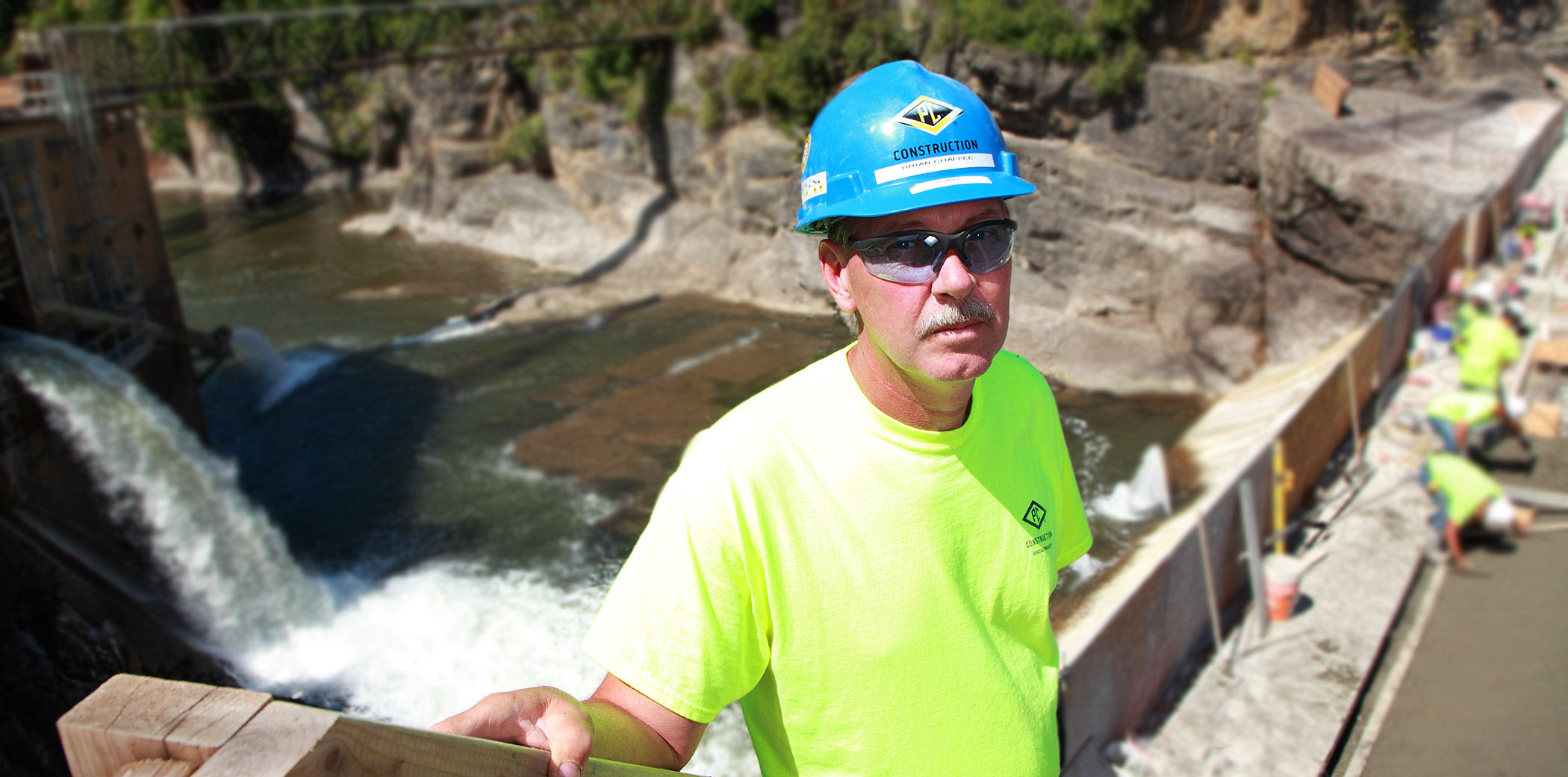 We are so proud to recognize and celebrate PC employee-owner Brian Chaffee for his tremendous commitment to safety. Throughout Brian's 40-year career with PC (and going strong!), he has served as a role model, always leading with safety at the forefront of his work. We are excited to announce that Brian is the first PC employee to work 70,000 hours without a single safety incident. This incredible accomplishment equates to over 33 years of working safely!
Brian, a foreman with PC's Special Projects Group, attributes his success to the good work habits he picked up during his early years at PC. "I was only 19 and I was trained in the PC culture, which is very safety focused. I've carried that mindset with me ever since."
Brian works mostly on hydroelectric and dam projects where access and safety are more important than ever. He says that devising a plan for the work and his crews, then seeing it through to safe completion, is so satisfying. "At the end of the day, it is important that my crew and I leave for home safely every day."
Said Robert Morris, PC's Corporate Safety Director: "What an accomplishment! Brian is relentless when it comes to safety. He makes it a priority on every single project, and he engrains that mentality in his crew. We commend his efforts and applaud this accomplishment."
Thank you, Brian, for all you do!