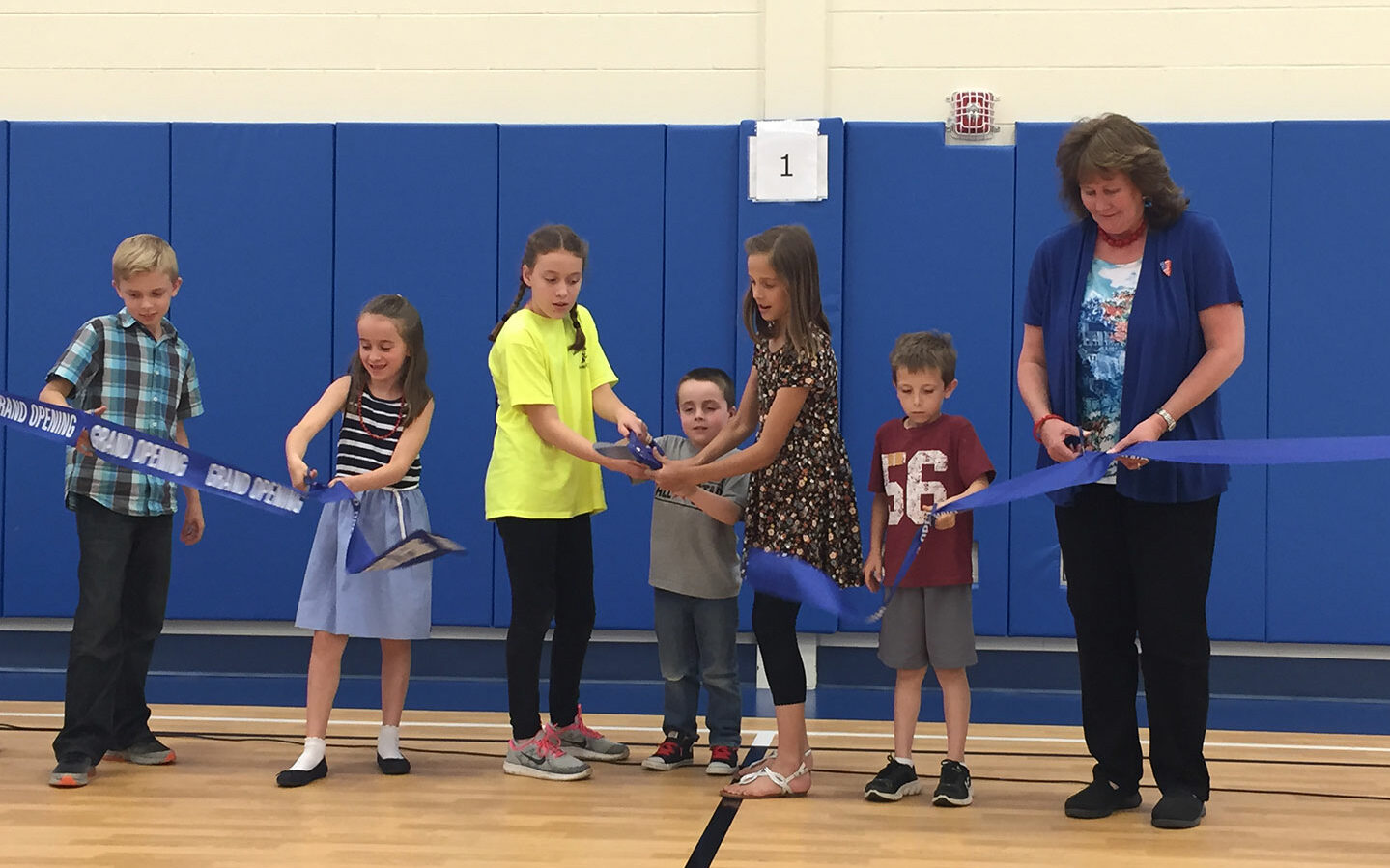 An ill-timed rainstorm failed to dampen the spirits of the approximately 100 attendees on hand for Mildred L. Day School's recent ceremonial ribbon cutting; they simply brought the celebration indoors. The event marked the completion of an ambitious project featuring a new building wing, parking lot and bus loop, as well as renovated playground space. The new wing replaces two older wings that were structurally unsound and ultimately demolished to make way for the new surface parking lot.
Following remarks from Principal Kevin Crowley, Regional School Unit (RSU) 21 Board Chair Marybeth Luce and fifth-grade student David Rush, the ribbon cutting was performed by second grade teacher Ann Saunders and six students – one from each of the school's grade levels. Interested attendees were then given tours of the upgraded facility.
The $7 million project is part of a three-school initiative that also includes the renovation and expansion of Kennebunk High School and Kennebunkport Consolidated School. Harriman Associates and PC Construction are serving as designer and construction manager, respectively, on all three projects under the RSU 21 umbrella totaling nearly $47 million.