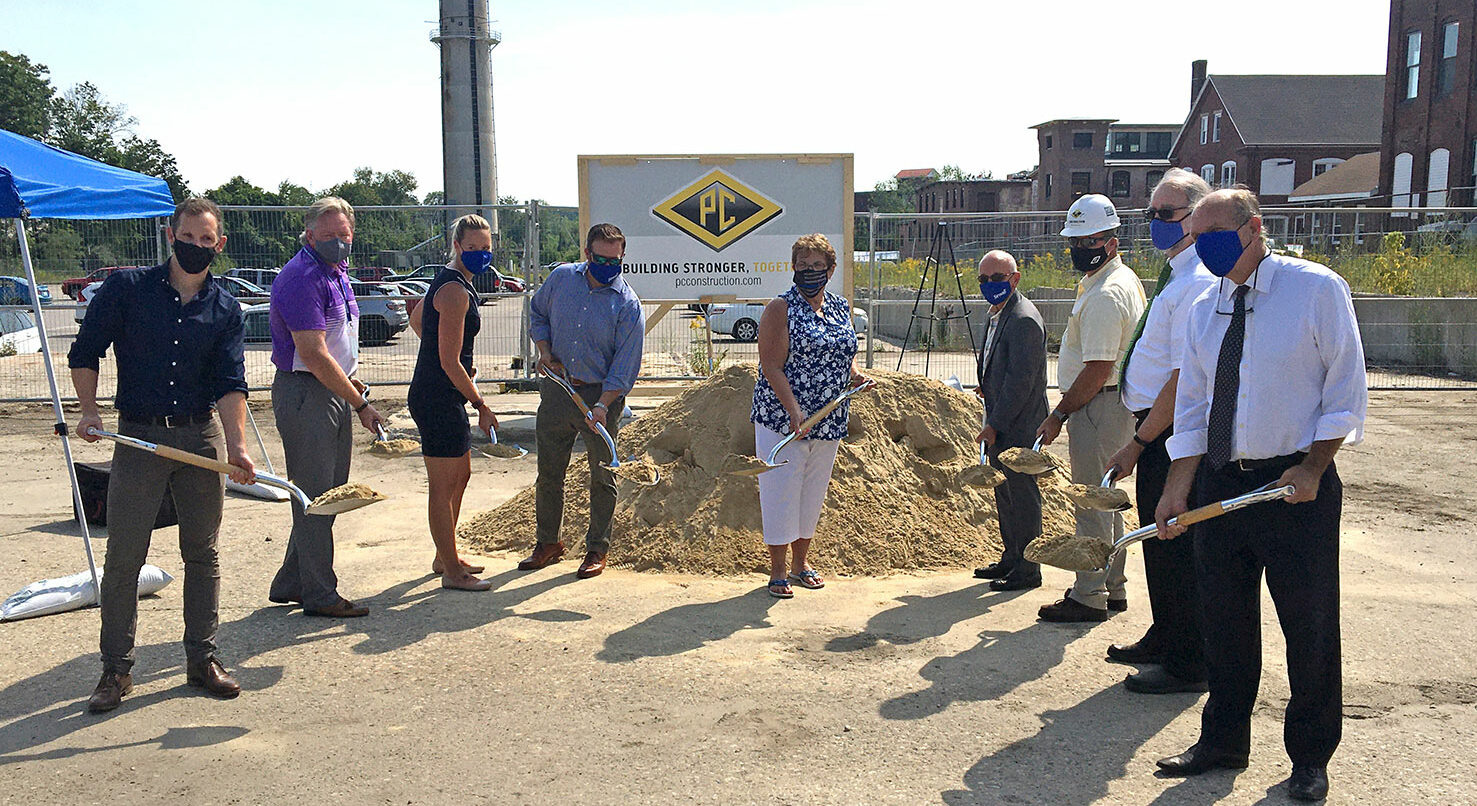 Today marked the official start of construction for the eagerly awaited Mill District Parking Garage project in Biddeford, Maine. Guest speakers included City Mayor Alan Casavant, George Campbell and Stephen Jones from Treadwell Franklin Infrastructure Capital, and Tom Oshaughnessy from Amber Infrastructure Group, all who spoke of the tremendous need for this development project.
The 214,000-square-foot, five-story, 636-space parking garage is a key part of the transformation of Biddeford's historic mill district and will provide much needed parking for the growing downtown area.
PC Construction activity will begin in earnest next week with completion scheduled for July 2021. Stay tuned for more updates about this exciting project!