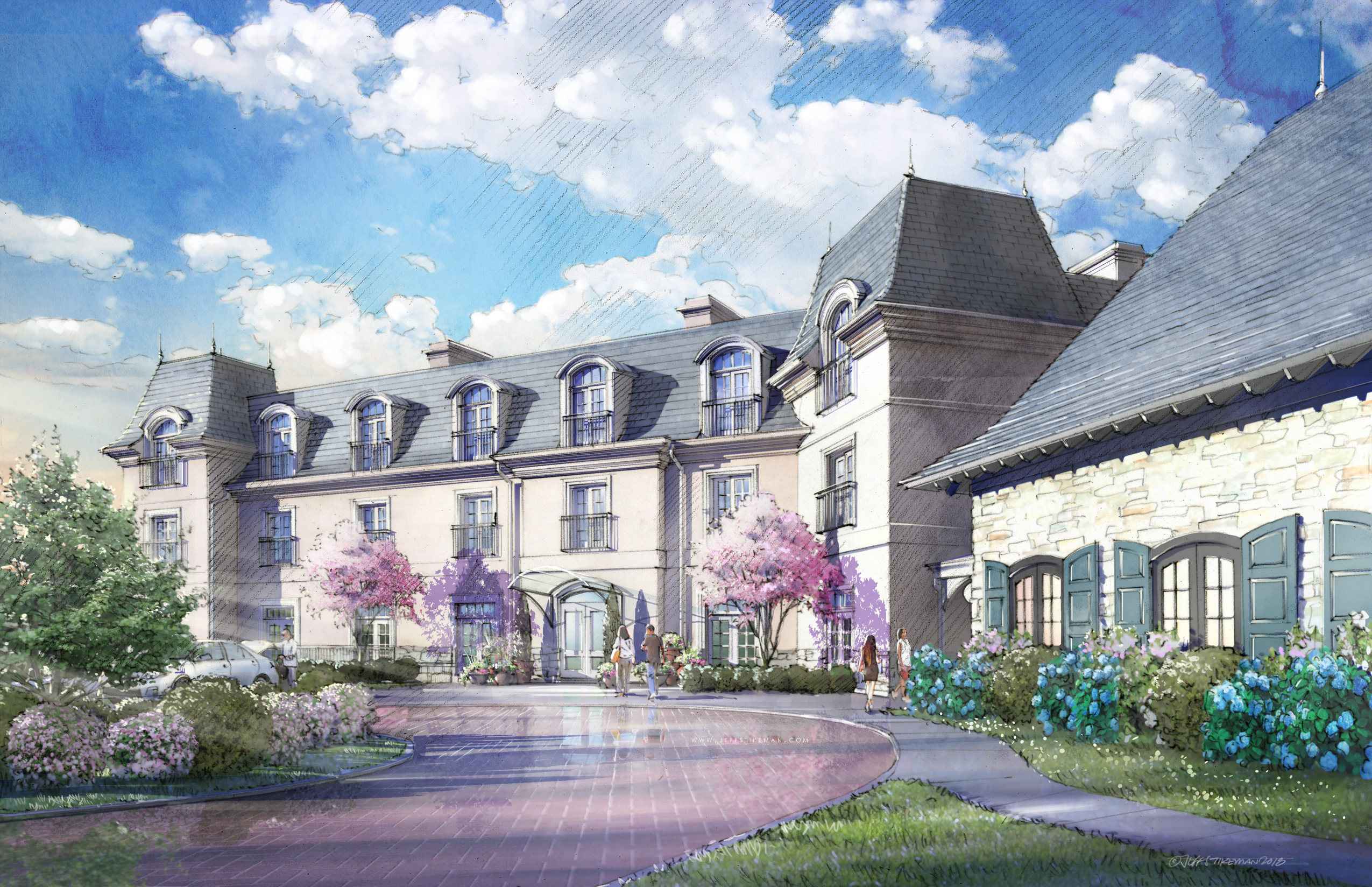 Rhinebeck, NY – PC Construction, among the nation's largest employee-owned construction companies, joined Mirbeau Companies at a groundbreaking for a 50-room hotel and European-style spa in the heart of Dutchess County.
The Mirbeau Inn & Spa Rhinebeck, scheduled to open in fall 2019, will be located on approximately three acres in the center of the Village of Rhinebeck. The Inn will be built in the style of an old-world Parisian hotel, with an on-site bistro and wine bar. A highlight of the new facility will be the 12,000-square-foot spa featuring 14 treatment rooms, a thermal pool, a eucalyptus-infused steam room and Himalayan salt saunas, as well as a year-round aqua terrace and yoga/fitness center.
Dutchess County business leaders anticipate that the spa and amenities will be a strong tourism draw for the area, which is located midway between Albany and New York City. Once completed, the Mirbeau Inn & Spa Rhinebeck will host 200 permanent jobs, boosting employment opportunities in the area.
Jonathan Dal Pos, partner for Mirbeau Companies, said they were looking forward to working with PC Construction. "We selected our architectural and construction partners very carefully," Dal Pos said. "We want to provide our guests with a restful experience in an old-world environment that also offers all the modern conveniences. Aesthetics and build quality are so important to that. We're confident that PC Construction will help us achieve that vision."
Said Jay Fayette, president & COO of PC Construction: "We are thrilled to partner with Mirbeau on this exciting project for Dutchess County. Hospitality and resort construction is one of our specialties, and we truly enjoy creating beautiful and functional structures that will provide memorable guest experiences for years to come."