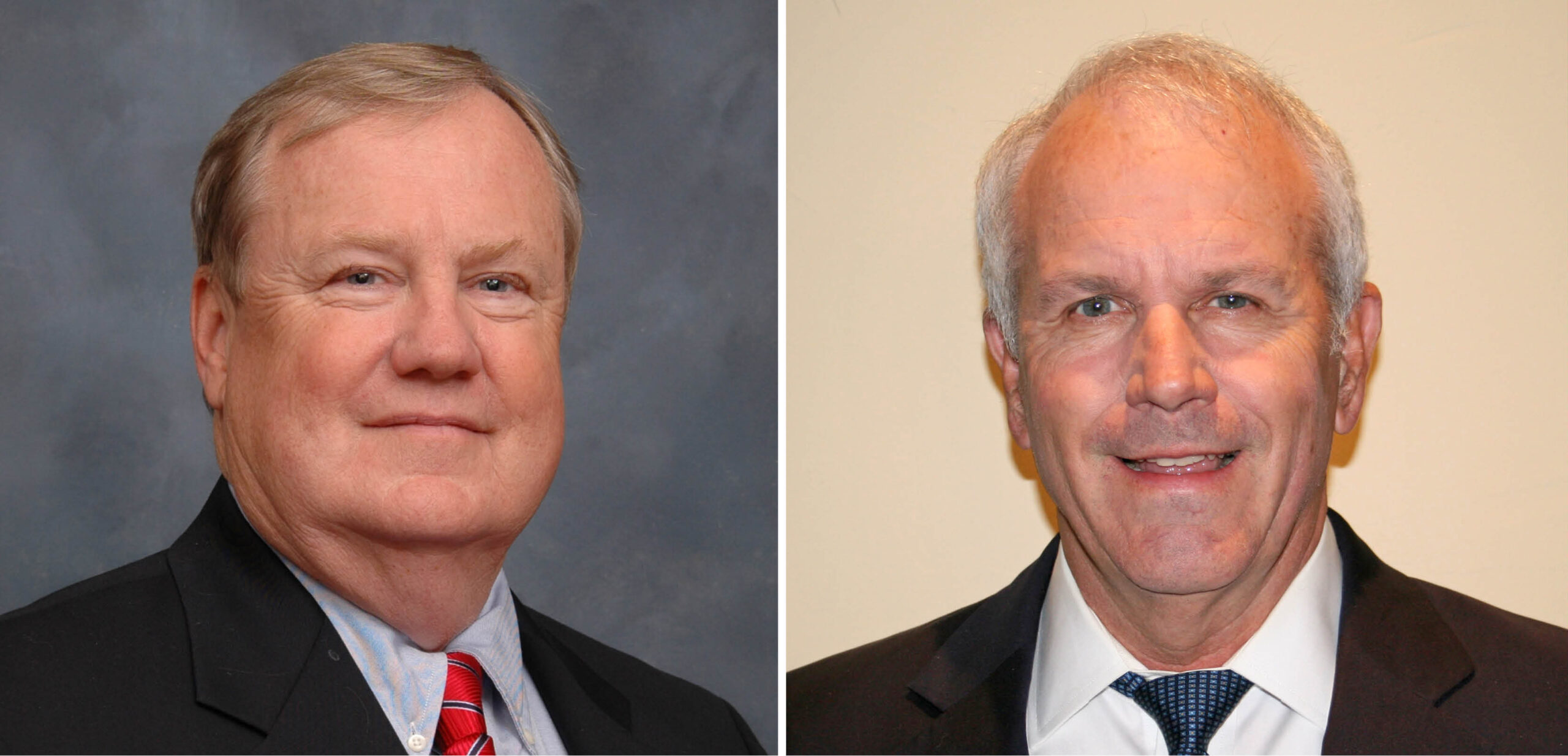 South Burlington, VT – PC Construction announced today that Don Gillis and Mike McWay have joined the company's six-member board of directors.
Don Gillis comes to PC from Atlanta, with over 47 years' experience in the construction industry. His last 30 years were spent with Walsh Construction, most recently as executive officer with the heavy/civil group. His diverse background offers tremendous experience leading large and complex water and wastewater treatment plant projects. Don holds a bachelor's degree in construction management from Drexel University.
Mike McWay, a native of St. Louis, spent his 34-year construction career with McCarthy Building Companies, starting as a project engineer and advancing to regional president, a role he held in the 14 years before retirement. Mike specialized in general building and civil construction and holds a bachelor's degree in industrial engineering from the University of Missouri.
"I've been following PC Construction's activity for years," said Gillis. "They're a standout in the water and wastewater market, and I've always been impressed by their ability to complete very complex projects using both traditional and state-of-the-art practices to get the job done. I'm honored to have been invited to join their board."
McWay expressed similar sentiments. "PC Construction has a strong reputation for innovation and attention to detail," he said. "I'm excited to join an inspiring group of employee-owners, leaders, and fellow board members to position the company for further growth and success in the coming decade."
"Don and Mike both bring knowledge and experience that is extremely relevant to PC's business markets and operations," said Jay Fayette, PC Construction's President and CEO. "They will greatly support the company as we move forward, and I feel very fortunate to have them on our team."
PC's board of directors now includes John Evans as Chairman, Scott Boardman, Bruce Lisman, Don Gillis and Mike McWay, as well as PC President and CEO Jay Fayette.