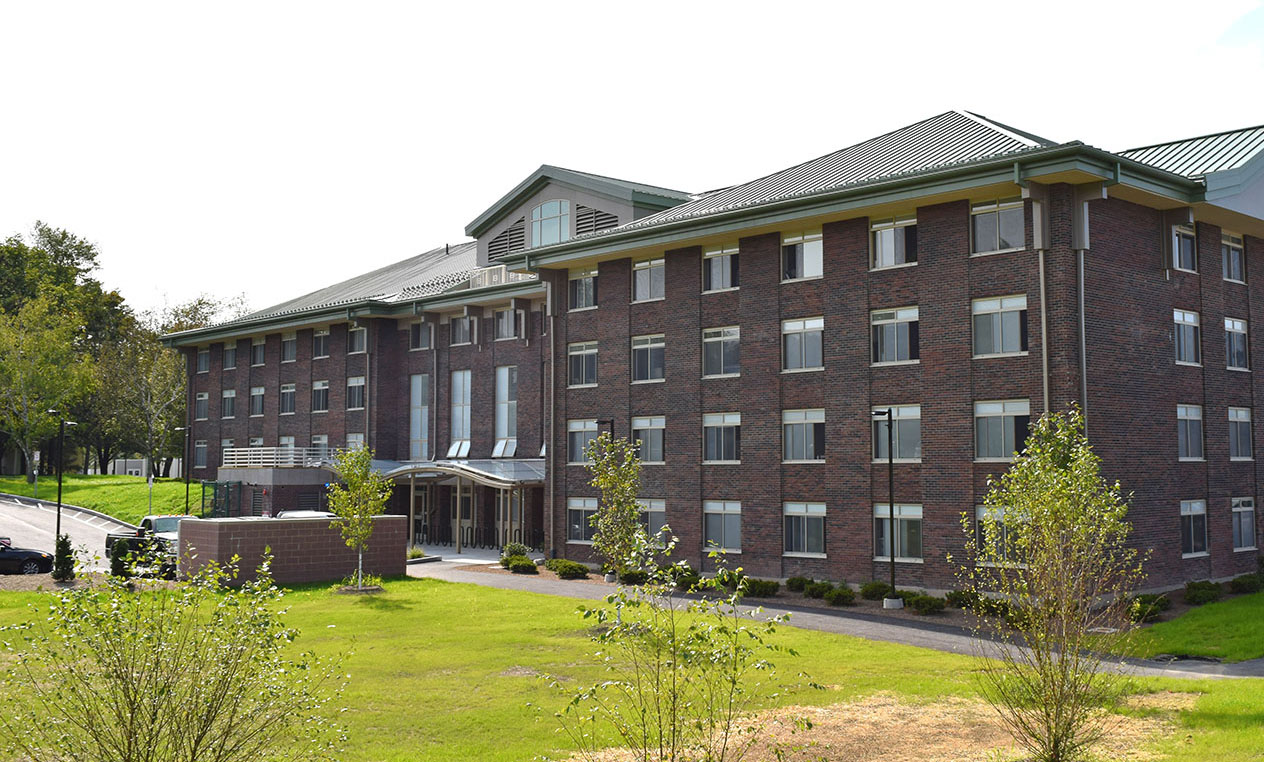 New Paltz, NY – PC Construction, among the nation's largest employee-owned construction companies, announced the completion of the $19 million Bevier Hall dormitory renovation on the SUNY New Paltz campus. The 45,000-square-foot overhaul included improvements to all major systems in the nearly 50-year-old building as well as new windows, floors, bathrooms and a new roof. An elevator, entrance and enhanced lounge space was also added to the 212-bed residence hall.
In a statement in early September, Governor Andrew Cuomo said of the project, "This $19 million investment in SUNY New Paltz's residence hall will help to attract New York's best and brightest students from across the state. By upgrading and improving campuses throughout our top-notch SUNY system, we create a learning environment that fosters innovation, helping to mold the state's next generation of leaders."
The project was built to LEED Gold standards with energy performance expected at nearly 30% better than code, surpassing the expectations of the governor's BuildSmart NY program.
"We are thrilled to complete a project that will provide SUNY New Paltz students with best-in-class living and learning space," said Ed Kellogg, regional manager and employee-owner based in PC Construction's Poughkeepsie office. "Healthy and sustainable student environments are so important, and this project is a great example of building with that in mind. We were able to achieve this due to a strong working relationship with the staffs of SUNY New Paltz and DASNY."
"It's exciting to see Bevier Hall occupied and full of student activity this school year," said Jay Fayette, Chief Operating Officer and employee-owner. "We are proud of our collaborative partnership with SUNY and the resulting newly renovated living and learning space that will provide a safe and positive environment for students for decades to come."
To learn more about SUNY New Paltz's Bevier Hall renovation, visit SUNY New Paltz construction. To see photos of the transformation, visit SUNY New Paltz flickr.