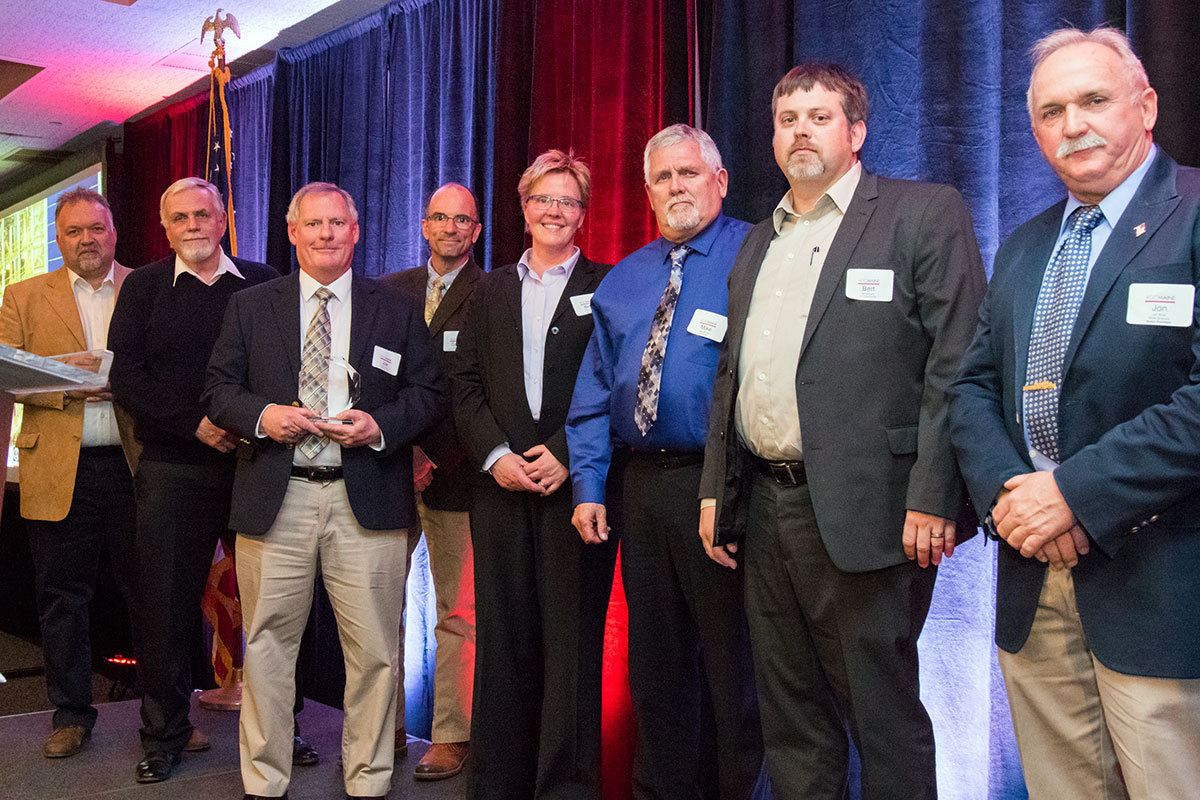 The Associated General Contractors of Maine selected PC Construction as one of its six Build Maine Award recipients for 2016. The awards are bestowed annually to recognize the most outstanding construction projects statewide. PC Construction was honored for the colossal, complicated Bath Iron Works (BIW) Facilities Upgrade project in Bath, Maine.
Essentially three projects in one, the $61.3 million job entailed constructing three new buildings: a ship assembly/outfitting hall (311'L x 108'W x 110'H); a blast and paint facility (196'L x 170'W x 85'H); and a new boiler building (125'L x 50'W x 30'H) to help streamline the Navy destroyer production process and make BIW more competitive in the market.
Despite a constricted site, working around ongoing BIW shipbuilding operations, harsh winter conditions and an accelerated schedule, PC managed to complete the work on time, within budget and – above all – with zero lost-time injuries. In fact, the project logged over 30,000 hours without a single recordable incident, lost-time injury or OSHA violation, earning the company's Safety Project of the Year Award as a result.
The project's massive scale is perhaps best illustrated by the size and quantity of materials:
1,550 tons of structural steel
780 tons of reinforcing steel for concrete foundations and slabs
13,000 cubic yards of concrete foundations and slabs
515 tons of ductwork
87,000 square feet of metal siding
30,000 square feet of fabric mega-doors (5 doors)
14,000 linear feet of H-piles
6,300 linear feet of foundation rock anchors
8,000 cubic yards of exported site soils
Several miles of plumbing, HVAC and process piping
Congratulations to the BIW team for your multi-award winning efforts!