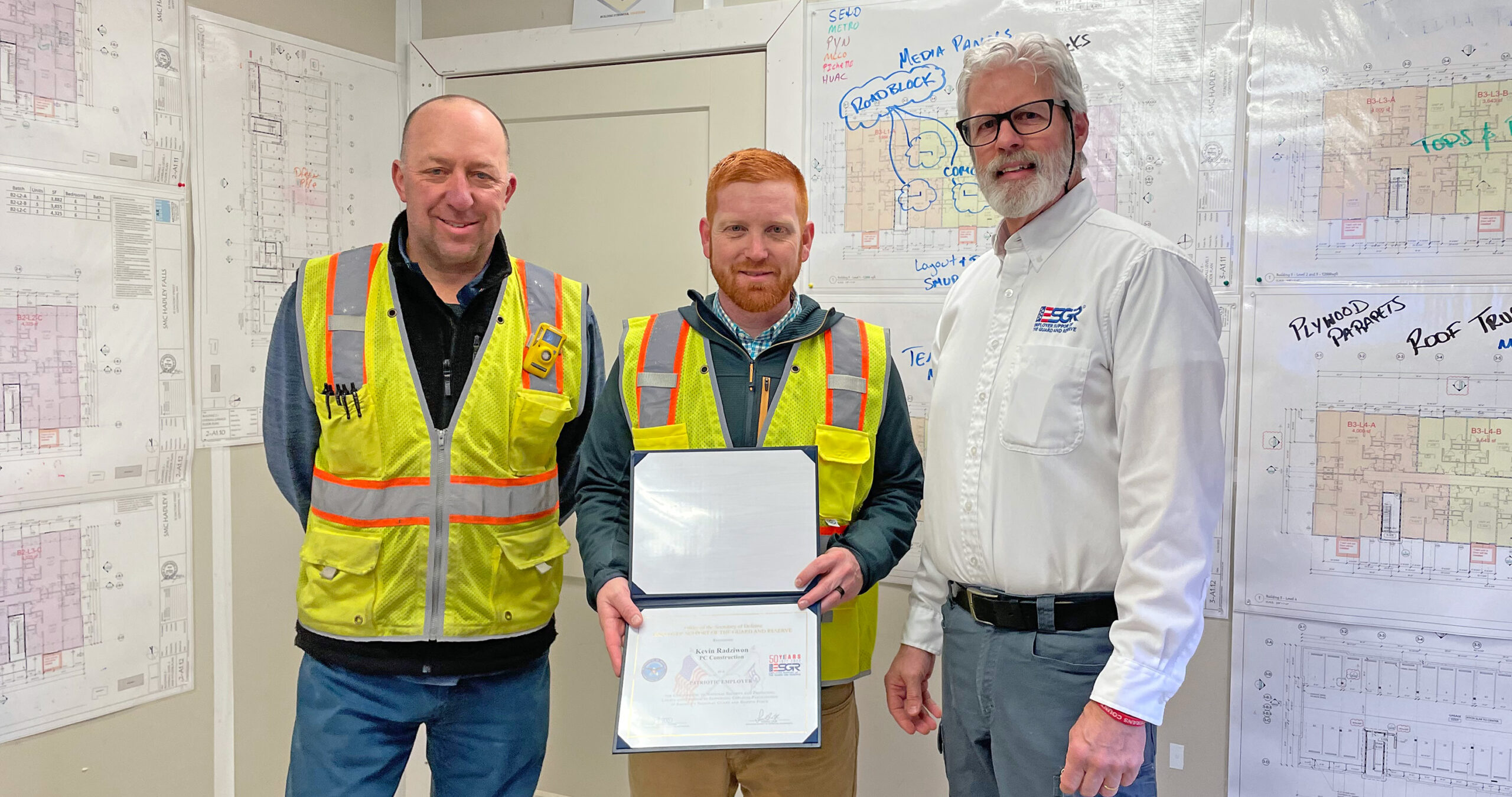 Senior Project Manager Kevin Radziwon was honored by the U.S. Department of Defense with the Patriot Award for providing exceptional support to Assistant Superintendent Jeffrey Stebbins, Command Chief Master Sergeant of the Vermont Air National Guard.
Kevin and the PC team have fully supported Jeff in role as the senior enlisted member of the Vermont Air National Guard, even though his military duties have caused him to be away from his PC job much more than the normal two days a month and two weeks a year.
The Patriot Award is given through the Employer Support of the Guard and Reserve to honor supervisors who support Citizen Warriors. The award was presented to Kevin at a PC staff meeting by Jeff and Jim Moody of the New Hampshire Committee for Employer Support to the Guard and Reserve.
"Coming up on my first anniversary with the company, I can only say that this has been a dream job," said Jeff. "I love what I do, and the team is fantastic! Kevin and everyone at PC made it easy for me to perform my military duties, even when they had to cover my absences. That really means the world to me."
We are so proud of Command Chief Master Sergeant Jeffrey Stebbins and all the other PC employee owners who give so much for our country, including our teams and managers like Kevin who provide the support and encouragement that make such sacrifices possible.