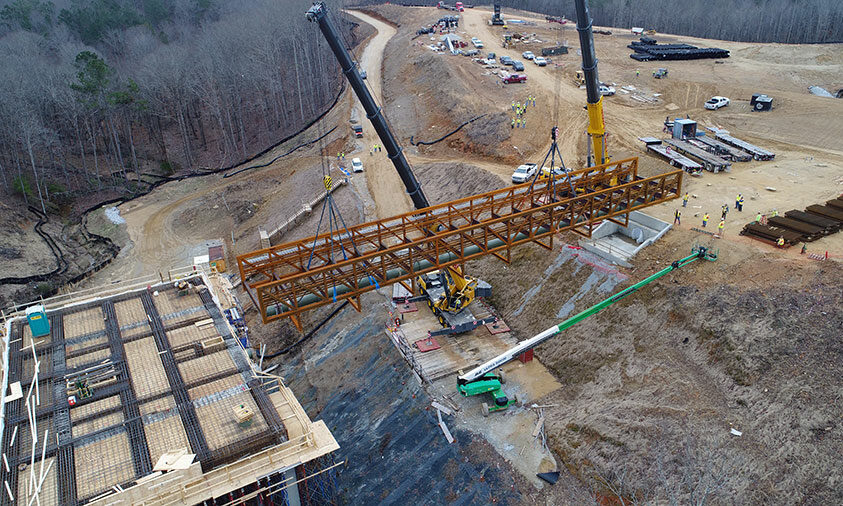 Last week, the PC Construction team installed an access bridge to the reservoir intake tower at the Richland Creek Water Supply Program project in Dallas, Georgia. At just over 173,000 pounds, the bridge is 150 feet long, 20 feet wide and is located 78 feet above the tower's base.
The prefabricated steel bridge was fully assembled on the ground to significantly reduce the amount of time workers were exposed to heights. Included with the work was the installation of a raw water pipeline below the bridge. The carefully planned erection utilized a 550-ton and a 275-ton crane working from different elevations and was completed in two days.
The entire operation was executed safely and in accordance with the pre-planning efforts.