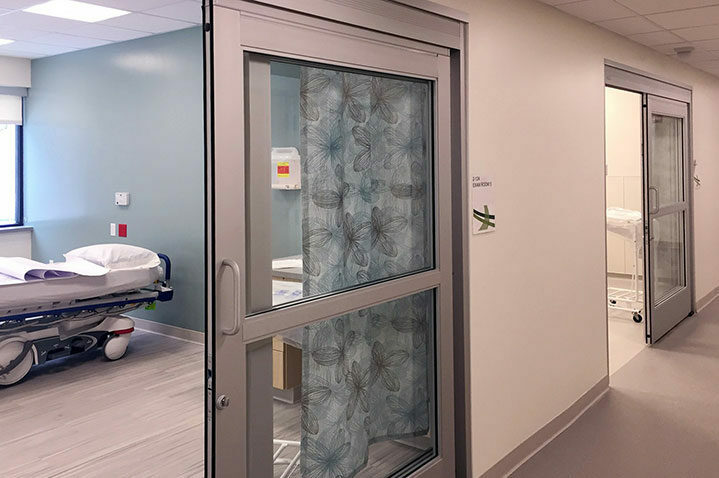 Last October, Moses-Ludington Hospital opened the doors to their new outpatient unit, the first phase of their $9 million renovation project. Last Thursday, there was cause for more celebration when a grand opening marked the completion of the second phase of work – the new emergency department.
More than four times the size of the existing emergency room, the new department offers four exam rooms, a four-bed observation unit, registration and family waiting spaces, expanded laboratory and pharmacy services, an ambulance bay and a decontamination area.
"The improvements that you are seeing here today play a vital role in making a real, tangible difference in terms of providing quality patient care within this local region," said John Remillard, president of Elizabethtown Community Hospital and Moses Ludington, at the grand opening.
The next phase of construction includes a new radiology suite to house X-ray, CT scan, ultrasound, mammography and bone density scanning capabilities with access to a mobile MRI unit. The final phase will include a new physical therapy space with four private exam rooms and a large fitness area.
This is the first major renovation at the Moses-Ludington Hospital since 1981. The project was designed to modernize the facility while providing clinical staff with the flexibility to care for patients in a more efficient setting.