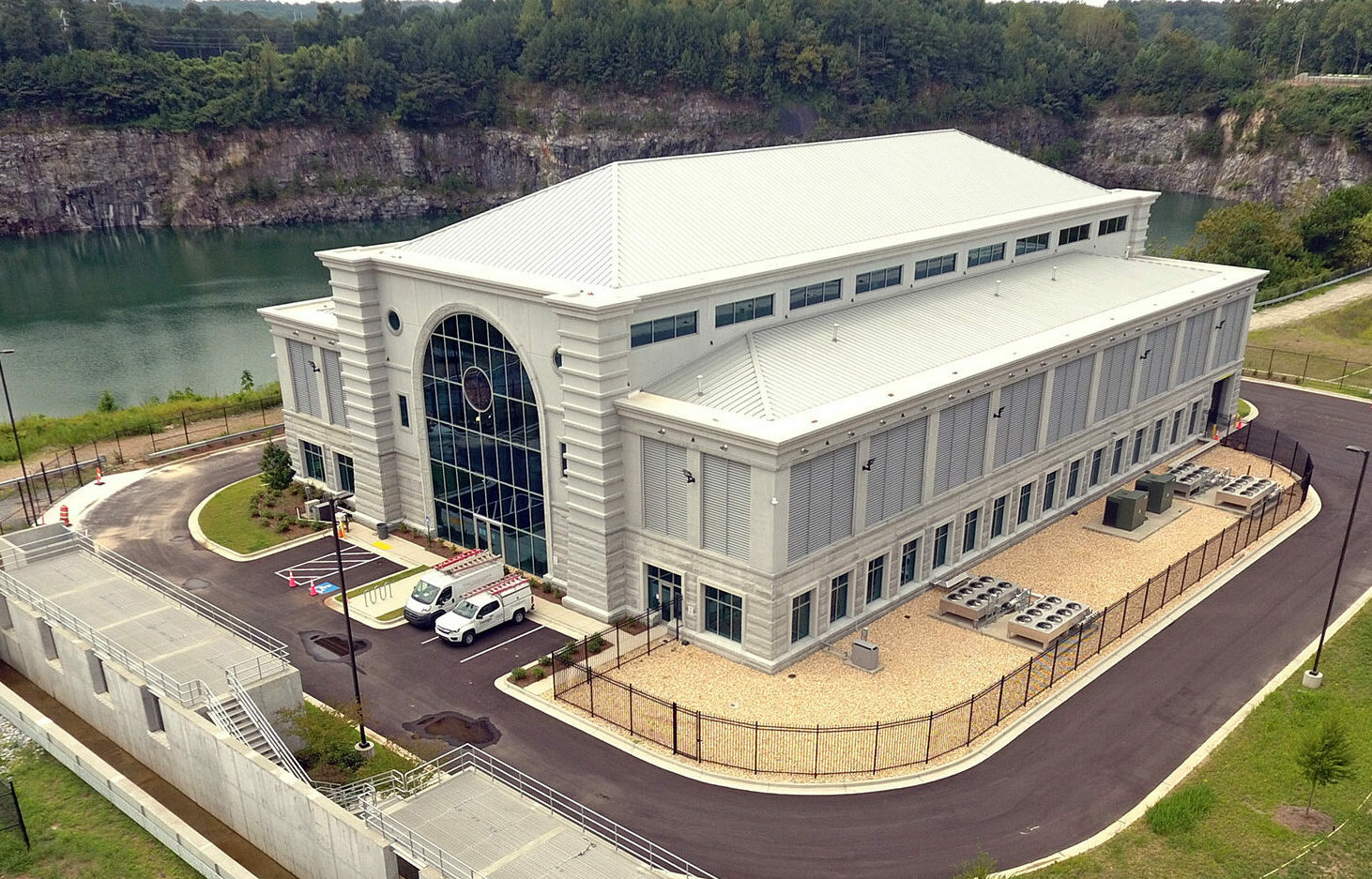 The Atlanta Water Supply Program project includes two pumping station facilities – the Hemphill Pump Station and the Quarry Pump Station, both of which were designed and constructed with a focus on sustainability and LEED objectives. The Hemphill Pump Station incorporated stormwater management, mercury-free lighting, water use reduction, and community connectivity aspects into daily operations while the Quarry Pump Station (pictured above) included energy efficient exterior and interior lighting, daylight and views, thermal comfort, construction waste management, green building education and outreach, and site open space features.
We are proud to announce that the Quarry Pump Station has achieved LEED Silver and the Hemphill Pump Station has achieved LEED Gold. These certifications recognize the City of Atlanta's commitment to a prosperous and sustainable future through cost-efficient and energy-saving green buildings.
The PC Construction / H. J. Russell joint venture started major construction on this critical $321 million project for the City of Atlanta four years ago and recently celebrated successful testing of the vertical turbine pumps, the final step to allow the City to greatly increase reserve water supply from a maximum of 5 days to over 30 days.
Take a look back at some of the memorable moments at the Atlanta Water Supply Program project:
6/16/20 Milestones Achieved
10/10/17 Bridge Crane Testing
10/5/18 Tunnel Boring Machine Reaches Final Destination
9/22/16 Driller Mike Makes Debut
6/29/16 Tunnel Boring Machine Arrives
5/24/16 Project Update