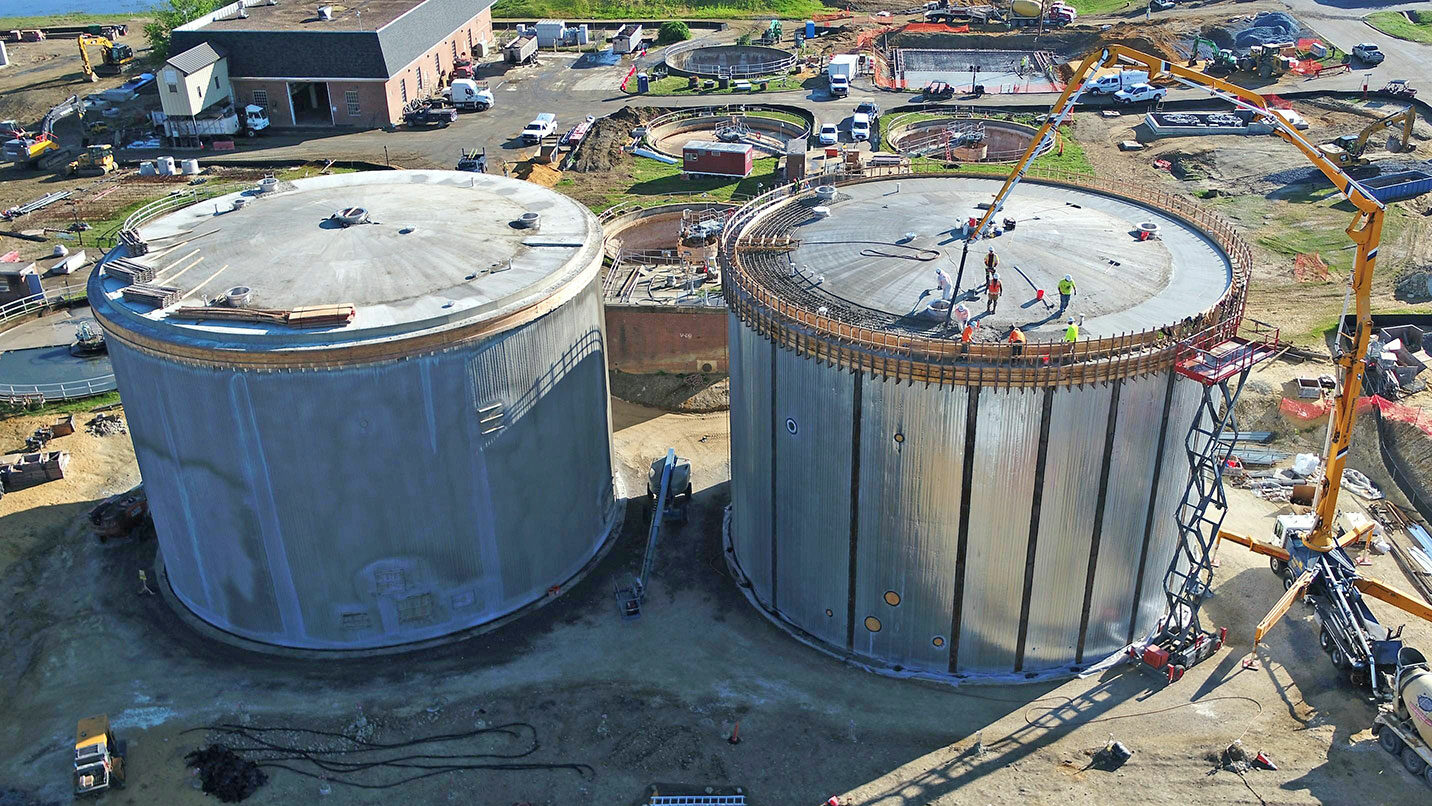 May is bringing some very visible changes to the landscape of the WSSC Piscataway Water Resource Recovery Facility. The $271 million Bio-Energy Project has been under construction for nearly a year and, with the initial site work complete, several of the project's structures have started to take shape. Most recently, we've had 11 different subcontractors onsite.
PC's self-perform team has set the seven belt filter presses at what will be the solids building housing all the pre- and post-dewatering activity for the facility. These are just a few of the large pieces of equipment being set into place prior to erecting the pre-cast concrete panels that will form this more than 16,000-square-foot building.
Nitterhouse Concrete has started to place the precast panels on several buildings including the chemical storage building, sidestream pump station and gas storage blower building. They will also begin erecting the solids building once PC completes the equipment installation.
Work continues on the two 1.5-million-gallon anaerobic digesters, including the massive cast-in-place concrete domes. Work is being completed on the structural integrity of the tanks and making them watertight through the process of wrapping and shotcreting the tanks.
The sidestream treatment tanks are starting to take shape as well. Dutchland's team is onsite placing the foundations for the pre-cast post-tensioned tanks that will be erected in June.
Additionally, the cake receiving vault has been completed in preparation for the cake hoppers and cake storage bins. Foundations are being prepped for the generators, boilers and gas storage facility.
While so much has happened in the past month, the flurry of activity won't end anytime soon. Stay tuned for more updates coming soon!