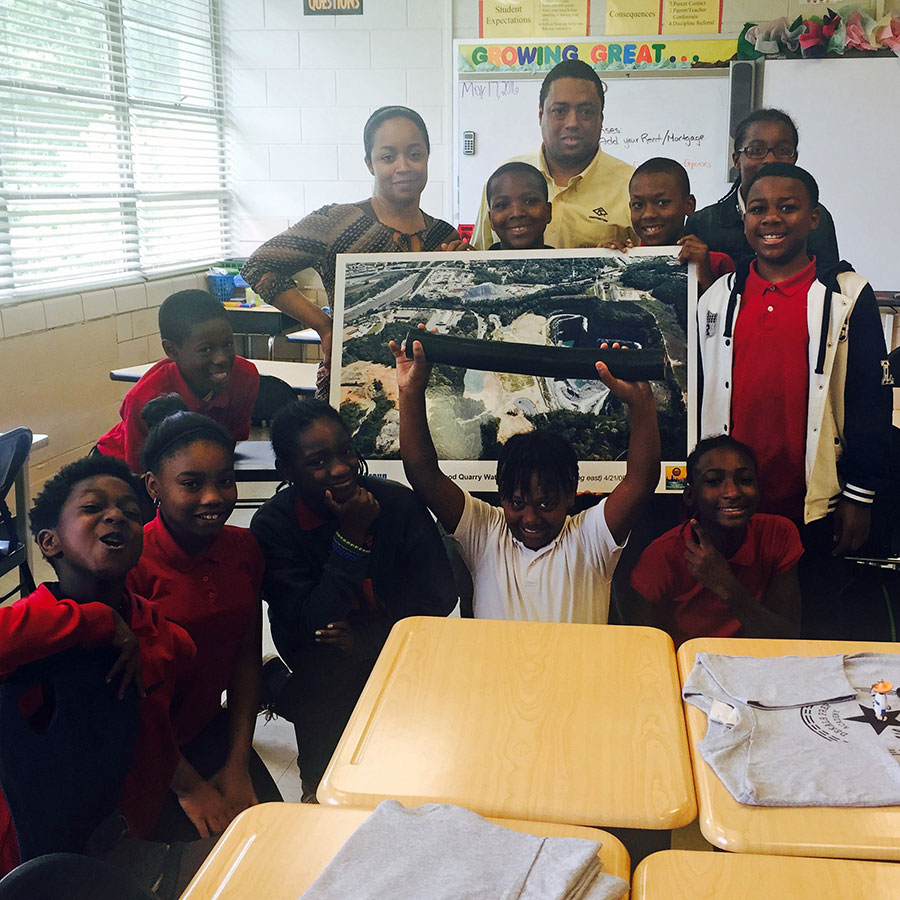 On May 17, 2016, the joint venture team of PC Construction and H.J. Russell participated in a career day event at the DeKalb Preparatory Academy in Decatur, Georgia. We enjoyed meeting the students ranging from grade levels as young as kindergarteners up through 7th graders who are just starting to think about their goals for the future.
The career fair provided a great educational opportunity for the students while allowing us to introduce them to construction and the many careers opportunities in the industry. The students seemed very interested and engaged during our visit.
With the ever-increasing shortage of skilled workers in construction, educating our youth is absolutely critical – and you can never start too early.