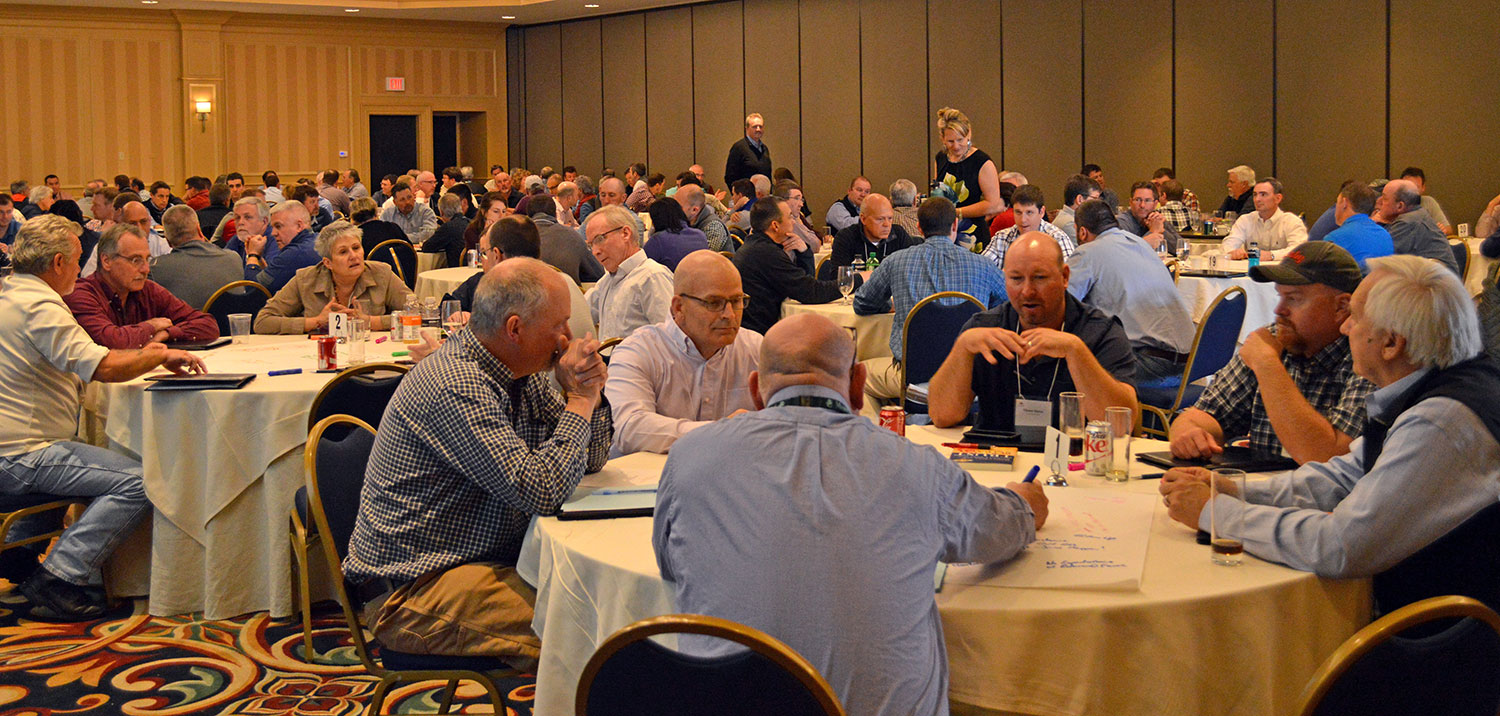 PC Construction recently held their Employee Leadership Conference – a gathering of the company's leadership group – in Burlington, VT. It has been 30 months since the last conference and the sheer volume of employee owners in the room was a testament to the growth PC has experienced during that time.
I am a member of PC Construction's Leadership Development Program (LDP), a program focused on providing on-the-job experiences related to field, office engineering, scheduling, and estimating. Many of the company's leaders got their start in this very program. So it was exciting when we were offered the opportunity to send two members of our LDP group to attend the conference and report back our experiences. As office engineers early in our careers, it was an intimidating and experienced group to spend a few days with but it was such an amazing opportunity.
Over the course of the conference topics of discussion included Value Added Safety, Lean Construction, Feedback and Coaching for Successful Development, and Trust. Through workshops and presentations, we learned and discussed what each of these mean to us as individuals and what they mean to PC Construction as a company.
PC Construction is trending in a very positive direction for growth and learning. The purpose of the conference, as well as the LDP and all our other programs, is to create an atmosphere for learning and the tools to succeed for all of our employee owners so we can thrive as individuals and a company. This is true and evident in that these topics and discussions did not end when it was time to go home on Saturday. These are the building blocks that everyone has taken back to their everyday work in an effort to make PC Construction a company where we all thrive, personally, professionally and financially.