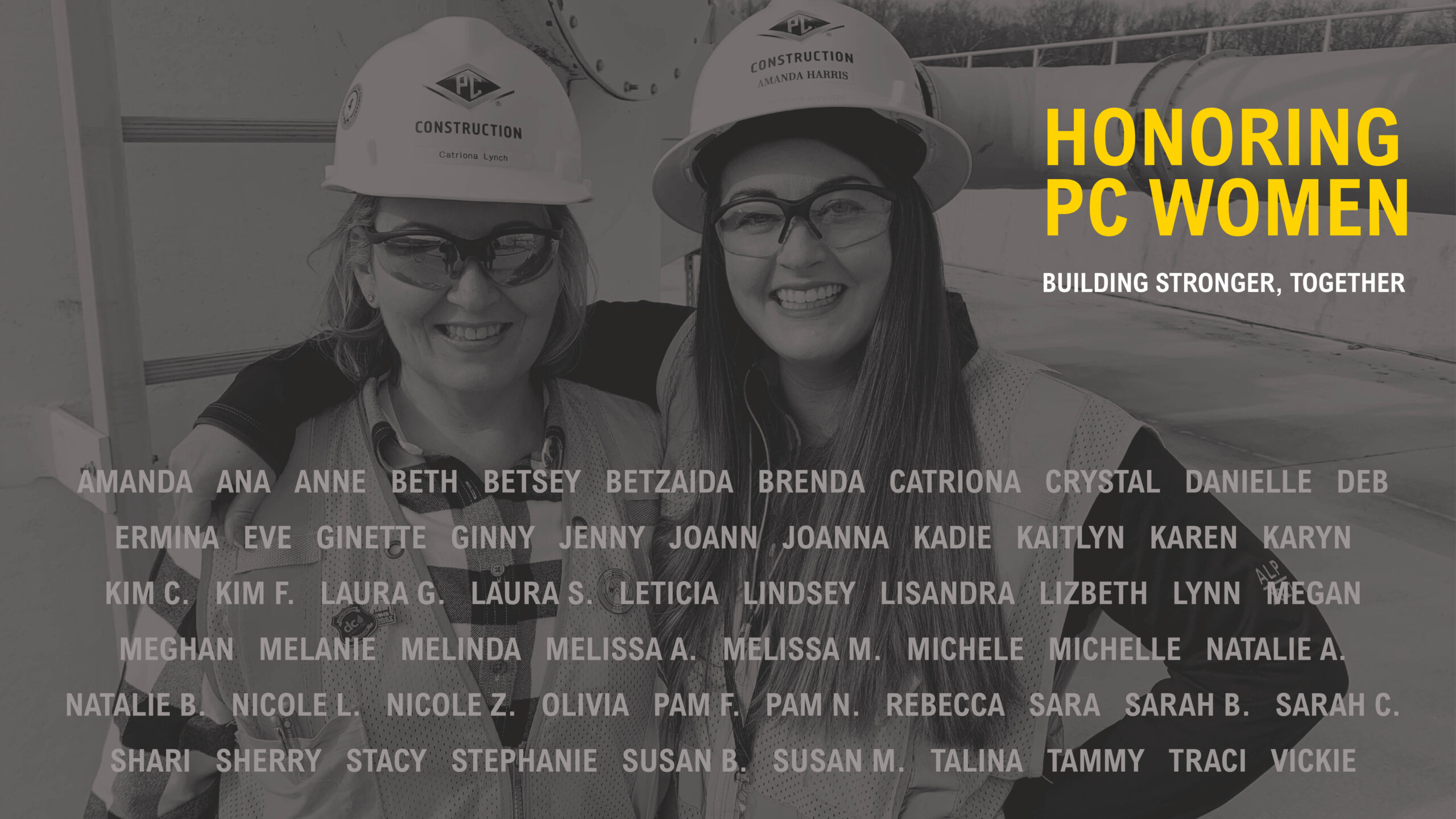 I am excited to kick off this year's Women in Construction Week celebration! While women have been key contributors in our industry for centuries, we take this time each year to celebrate their accomplishments and build awareness for future generations of women in construction.
More than one million women currently make their living in construction. That's less than 12 percent of the total construction workforce, which clearly shows that we have a long way to go. At PC, women are an invaluable part of our construction leadership, skilled craft, and dedicated professionals, bringing exciting perspectives and thoughtful insights to their successful work. We are committed to enhancing their opportunities for growth and advancement, while continuously striving to bring new talent to our company.
As we celebrate Women in Construction week, we'll share perspectives from women who play crucial roles throughout our company and help shine a light on how women contribute to making our industry strong and vibrant. We hope the combined efforts this week inspire young women and demonstrate how fulfilling and rewarding a construction career can be.
To all the women at PC who I have the pleasure of working alongside everyday – thank you! Your talents are invaluable and your contributions make PC better every day. I can't wait to see what we all accomplish together next.