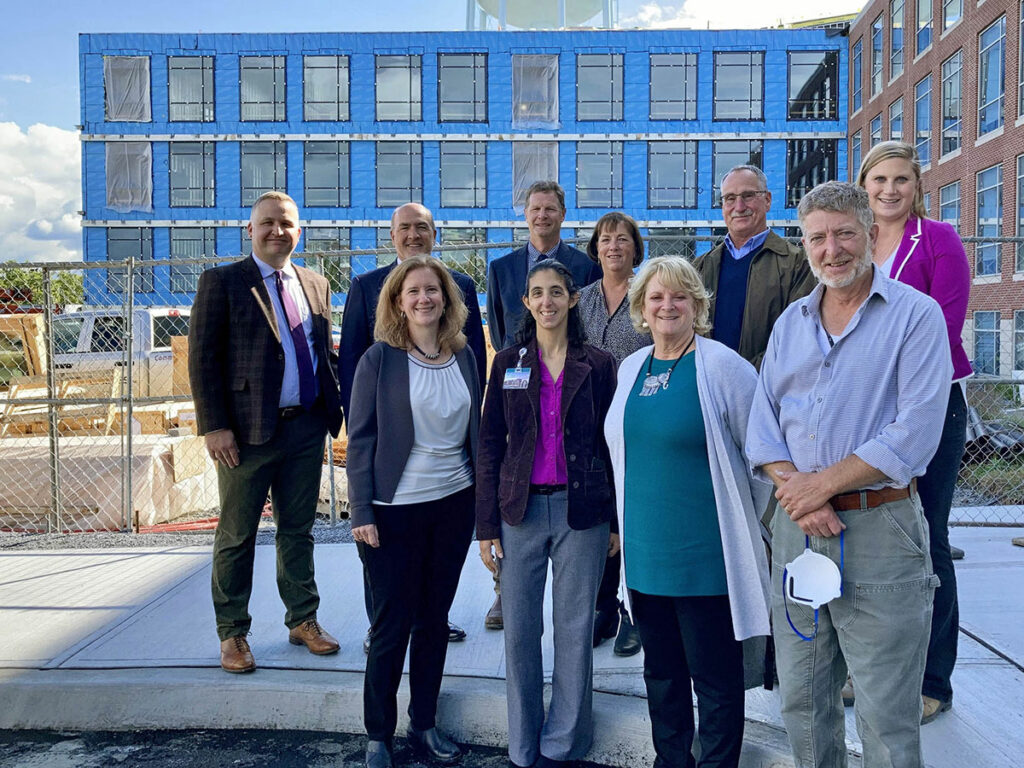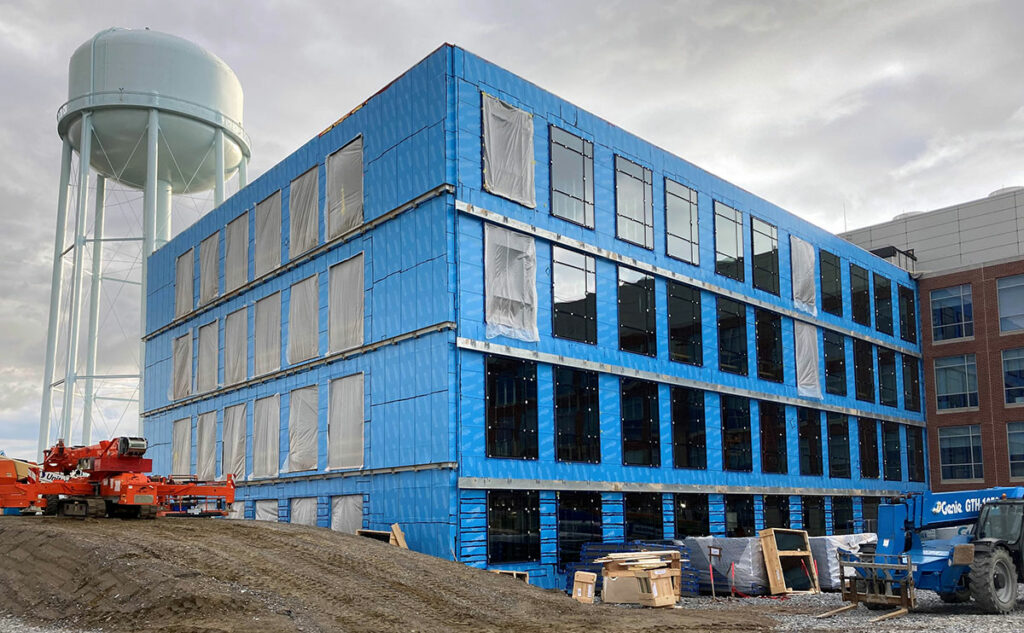 Yesterday the University of Vermont celebrated the construction progress on the Firestone Medical Research Building with a ceremonial groundbreaking. The project marks a pivotal moment in UVM's advancement as Vermont's premier research institution.
Construction began last October and consists of a 62,250-square-foot, four-story addition to the Health Science Research Facility. Upon completion, the Firestone Medical Research Building will provide flexible research lab space, lab support, write-up and office spaces, core spaces for circulation, conference rooms, and kitchenettes.
To date, 60 cubic yards of existing concrete was removed and recycled locally during demolition; 2,800 cubic yards of locally manufactured concrete foundations and slabs have been placed; and 400 tons of structural steel with 88% recycled steel content have been erected. More than 90% of the work is being completed by Vermont construction labor.
Currently, rough-in continues for mechanical, electrical and plumbing and interior framing is complete on two of the four floors with drywall installation underway. Installation of the large triple-glazed curtainwall windows will finish up this month and exterior brick masonry will begin in the next week.
The building was designed with sustainability at the forefront, with the expectation of achieving LEED Silver certification. Supporting that effort, over 75% of construction and demolition waste will be diverted from the landfill.
The PC Construction team, many of whom (including myself!) are UVM graduates, are excited to be part of this groundbreaking project!