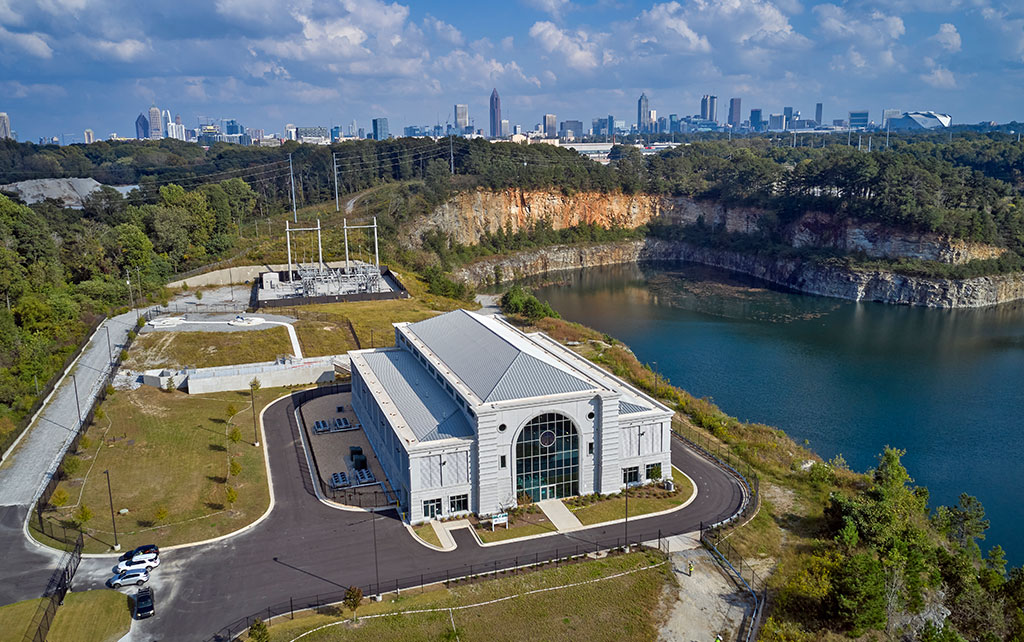 Engineering News-Record announced yesterday that the Atlanta Water Supply Program project, constructed by the joint venture partnership of PC Construction and H. J. Russell & Company, is one of only five projects in the U.S. to be recognized in their Global Best Projects Awards. Just over 30 projects were selected from 21 different countries.
The Global Best Project Award of Merit in the Water/Wastewater category is the latest honor for this project, which was completed during five years with a total investment of $321 million. Additional recent awards include the Construction Risk Partners Build America Award, the Global Water Intelligence Highly Commended Award, the CMAA Project Achievement Award and the ENR Southeast Best Project Award. The project has also been recognized for its focus on sustainability, with Gold and Silver certifications by the U.S. Green Building Council, as well as Envision Silver by the Institute for Sustainable Infrastructure.
The project included the conversion of an existing 400-foot-deep rock quarry to a 2.4-billion-gallon raw water storage system, as well as the construction of a new 5.5-mile tunnel to connect the quarry to 11 storage and flow control shafts, two new large pumping stations and the Chattahoochee River Intake Pump Station shaft. The new system increases the City's emergency raw water reserve from three days to more than 30 days, ensuring that residents and businesses have access to clean, safe drinking water, especially during drought conditions and emergencies.
According to Ade Abon, project director for the City of Atlanta, "Prior to the project coming online, we estimated that the City could lose $250 million per day in economic activity should our water supply be compromised. We are now in a position of strength with the completion of this important project and the significant expansion of our water reserve. It has not only transformed our community's water infrastructure, but also how we view the ultimate success of our utility construction projects."
The PC/Russell team completed the award-winning project on time and $5 million under budget.