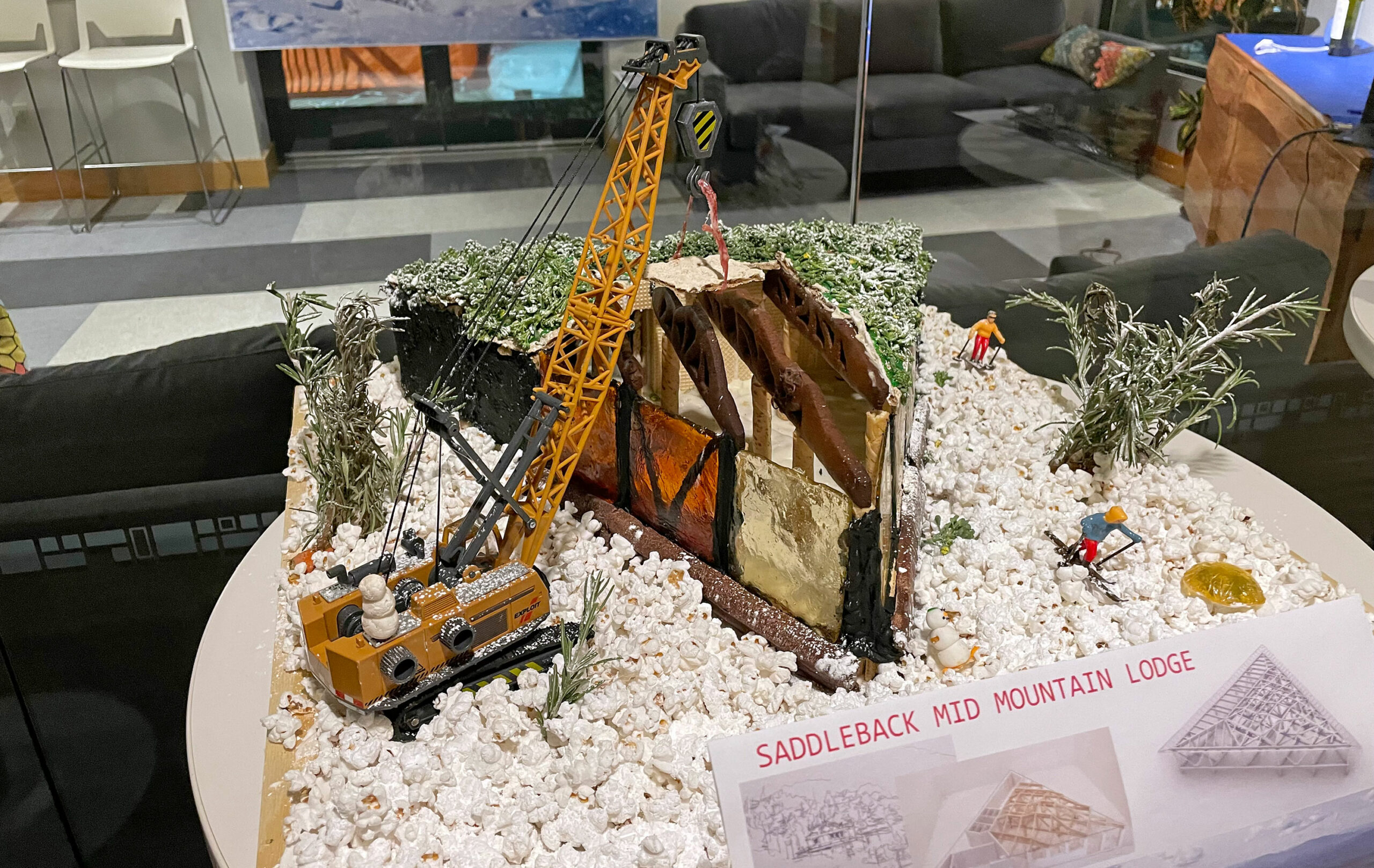 Thornton Tomasetti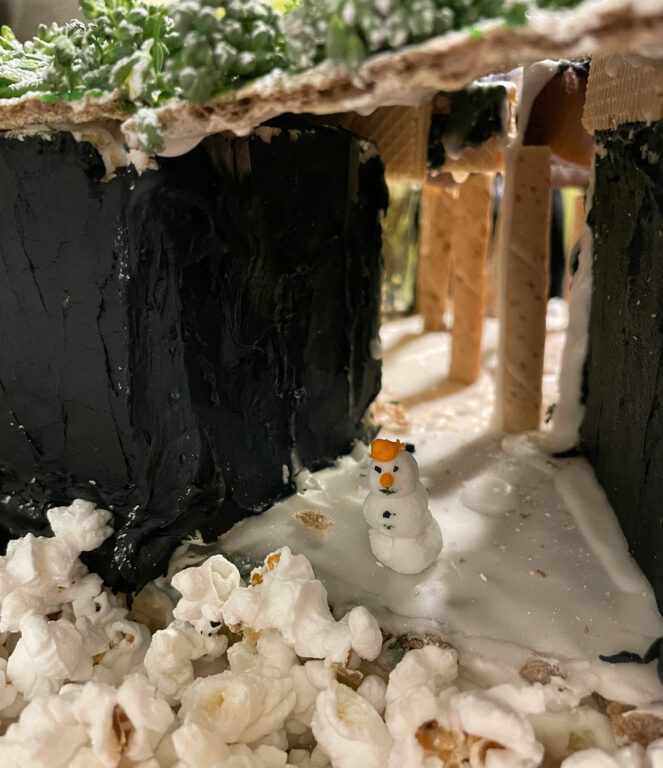 's Portland, Maine office recently hosted a mid-winter social to raise awareness about climate change and its effect on the future of winter recreation. The event showcased a Charcuterie Chalet Challenge which several local firms jumping in to create unique edible architecture, with all funds raised benefiting Protect Our Winters. Always looking for opportunities to catch up with industry partners, PC joined in for the fun.
Using a variety of charcuterie delectables, a look-alike Saddleback Ski Area Mid-Mountain Lodge was created and modeled after the real-life project currently under construction by the PC team near Rangeley, Maine. The final charcuterie masterpiece showcased distinct architectural and structural features that resemble the plan for the final facility. Midway through the event, and after a detailed and thoughtful overview of each edible submission, the Mid-Mountain Lodge was deemed the winner!
Aside from the great looking (and tasting) charcuterie art, the event was a great reminder of how we can all help make a difference.