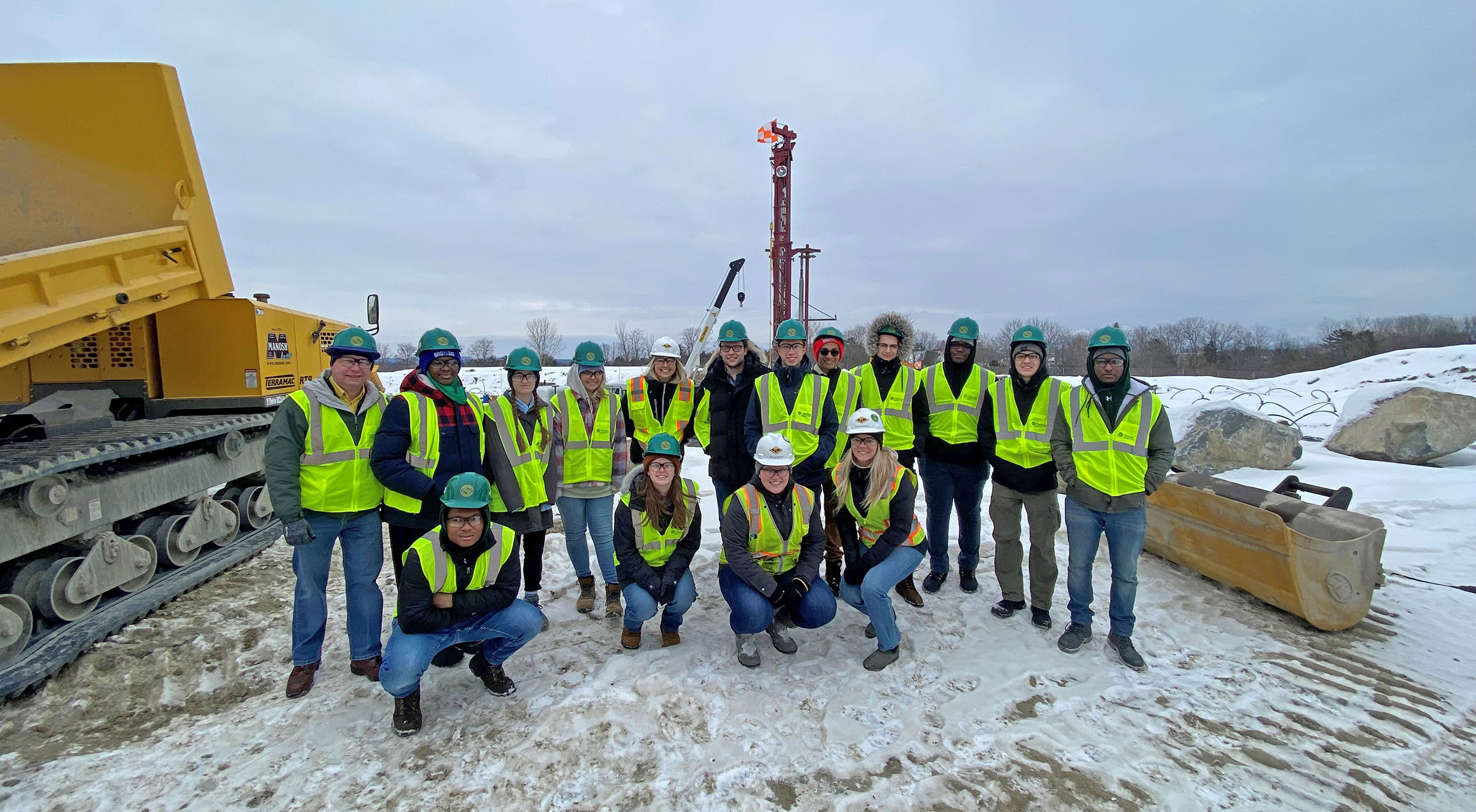 Last week, 13 students from Clarkson University's mechanical, civil, and engineering management program traveled to South Burlington to take in the BETA Technologies S40 Aircraft Assembly Facility project. Project Manager Olivia Costin and Office Engineer Rachel Rackliff, both Clarkson alumni, welcomed the group onsite for a tour and detailed project review. Students learned about the about the scope, delivery method, schedule and current progress of this impressive project followed by an opportunity to meet with the entire PC Construction project team.
Students braved the cold temperatures onsite touring the construction progress and learning about construction means and methods. On this particular project, schedule is a major driver. The students saw first-hand how cable bracing ensures insulated metal wall panel installation can start before the steel structure is completed and how suspended scaffolding at the roof allows work within the building and at the roof to occur simultaneously. They also learned about the geothermal well field currently under construction and the rough-in of the associated MEP systems.
We especially enjoy these opportunities to share our exciting projects and talented teams with the next generation of construction leaders.
Photo: Clarkson students and members of the PC Construction team pose for a photo in front of the geothermal well field on the project site.