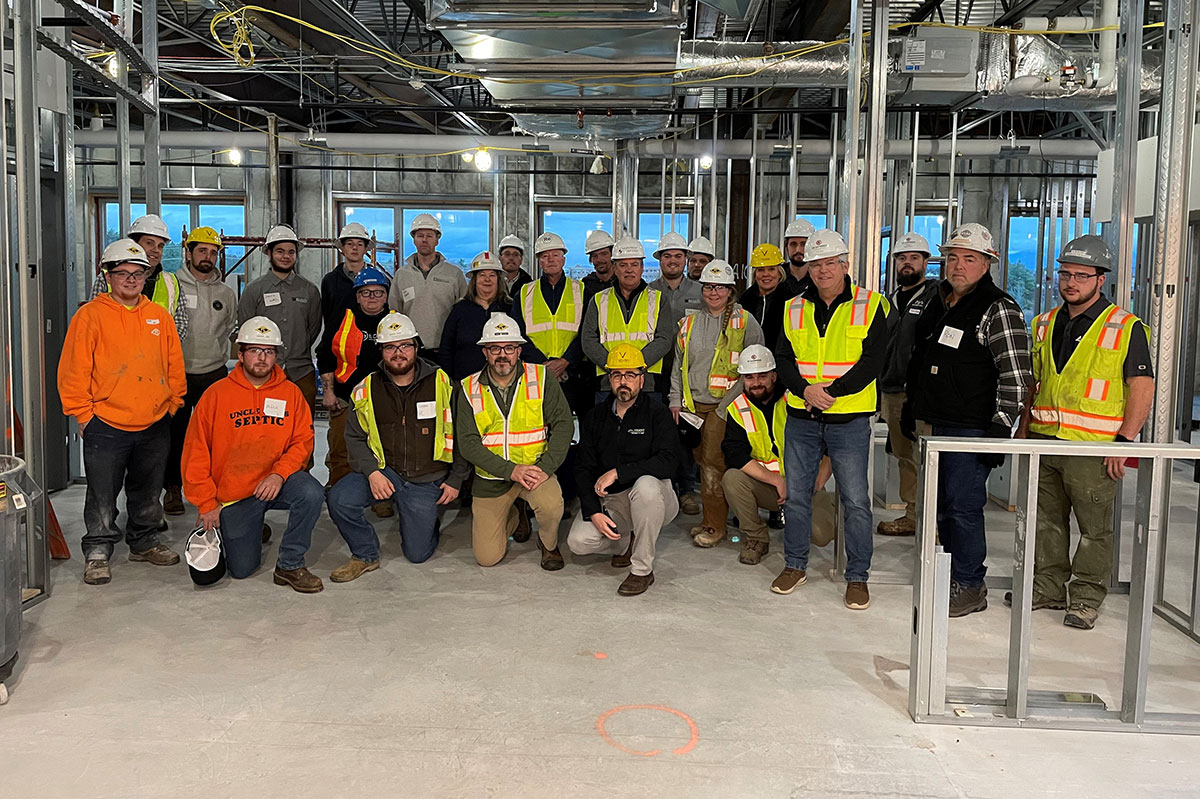 Last Friday, the newest participants in Vermont's Commercial Craft Apprenticeship program gathered at the PC Construction office for a meet and greet and introduction to their next year of formalized training. The program, which was officially launched in January 2023, is a cooperative partnership with the Vermont Department of Labor, ReSOURCE, the Associated Buildings and Contractors and local construction companies. Based on feedback over the course of the year, the program was refreshed, and the newest class is excited and ready to learn.
Over the course of the next year, these construction trade professionals will participate in a combination of 316 hours of in-person classroom instruction and an additional 2,000 hours of on-the-job training in carpentry specialties such as floor and wall systems, framing and drywall, building envelope systems, roof framing, trim and cabinetry. The program also includes basic fundamentals such as financial management, material handling and field safety.
At the conclusion of the program, all apprentices will receive a nationally recognized credential and additional skills to advance their careers.
This is such an incredible opportunity. I'm also honored to work with ABC, Vermont Department of Labor, ReSOURCE and our fellow construction partner, ReArch, to bring this program to life. We are so fortunate to have four of PC's trade professionals enrolled in this next session and I know that, upon completion, they will be armed with additional skills and knowledge to help them grow throughout their career in construction.
Watch a recent news story highlighting this program.